Rugby World Cup 2011: England warned over shirt numbers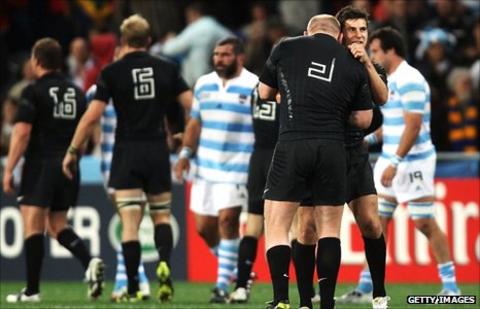 England have been warned they face a fine if the numbers on their World Cup shirts peel off again during the event.
The white numbers on the controversial all-black kit began to rub off during England's gruelling win over Argentina, breaching tournament regulations.
The tournament organisers said they would be seeking assurances from England that there will be no repeat in Sunday's Pool B encounter with Romania.
An England spokesman insisted the problem was being addressed.
The spokesman, who would not confirm whether the same numbers would be used against Romania, said: "Nobody has contacted us yet. They know we will sort it out."