Rugby World Cup 2011: Wood laments 'lacklustre Ireland'
Last updated on .From the section Rugby Union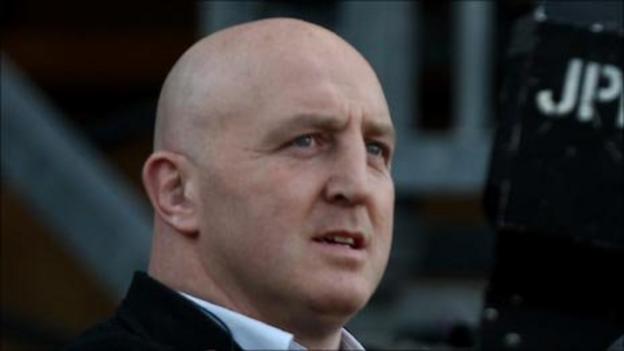 Former Irish captain Keith Wood has described Ireland's performance in Sunday's opening World Cup Pool C game against the USA as "very lacklustre".
"They didn't seem to get off the ground at all and it was reminiscent of past World Cup failings," said Wood.
"The weather was atrocious but the way Ireland played made it easier for the underdog - to try and get the ball to the wings so much was foolhardy.
"I think they should approach the match with Australia as just another game."
"I don't usually say that, but we must use it as a step to where we want to be, then beat Russia and Italy, and hopefully meet South Africa in the quarter-finals," Wood told BBC Radio Ulster.
"The newspapers make very depressing reading but the upside is that we won, some guys have another match under their belts and we don't have any more injuries.
"The United States don't have the technical appreciation of the top nations, and don't have enough players competing at a high level, but they put their heart and soul into it.
"You can blame Declan Kidney but the players on the field showed too much of a willingness to spread the ball to the wings.
"When I saw Ireland push their scrum back by eight or nine yards early on I expected a period of dominance but it just never happened - the Irish always seem to make it hard for themselves against weaker opposition.
"The only chink of light is that South Africa looked disorganised and injury-prone, and I wouldn't be afraid of them if we reach the quarter-finals."