Richie Gray column
Last updated on .From the section Rugby Union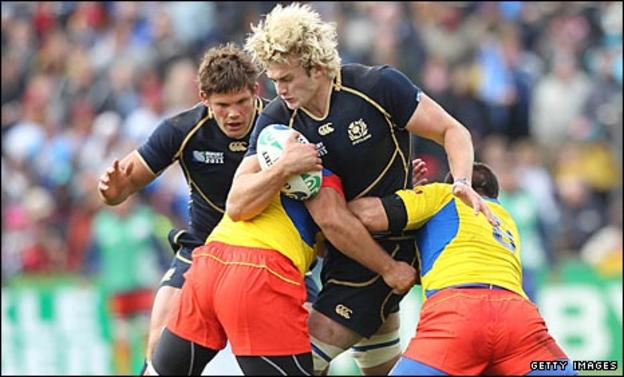 I was nearly physically sick during the Romania game. This was when I was back in the stand after contributing to a tight Scotland win.
We made the perfect start; two tries that split the Romanian side wide open. Then they came back into it.
I could see the belief in them growing. They scored at the perfect time just before the end of the first half.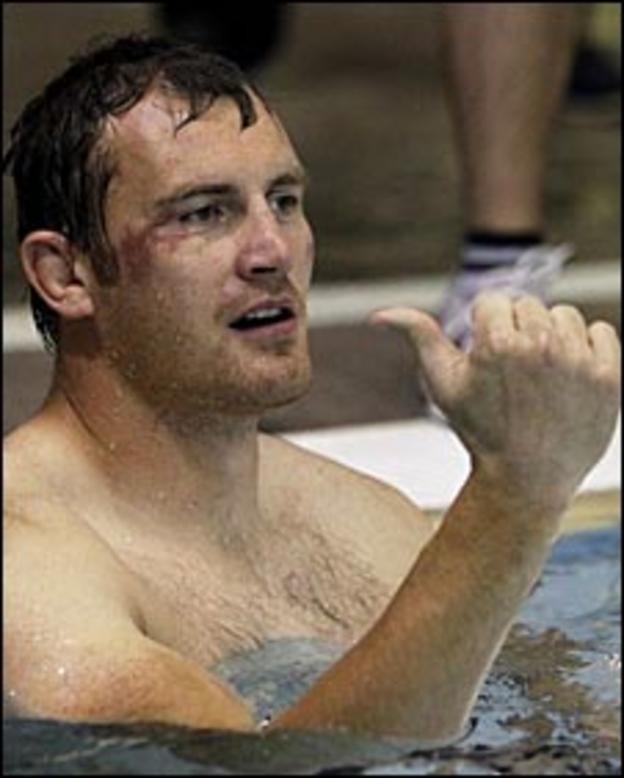 The pressure on us was immense, but we came through. It took guts and two great tries from Simon Danielli. We ended up with a win and a valuable bonus point.
I wasn't happy with my own game. I felt I could have played better and with more intensity.
After the game, I was quite upset, but now mentally I'm back in a good place and ready for the next challenge.
Georgia will be tougher than Romania, but I think there'll be a reaction from the boys after Saturday's close encounter.
They will be extremely physical. But, with guys like Nathan Hines, Jim Hamilton and Al Strokoschnin in our team, so will we.
Away from the rugby itself, it's been a good start to our campaign. The welcome at Invercargill Airport was fantastic and quite humbling.
We were amazed at the amount of Scottish jerseys on display. We were met by a piper and a Maori welcome; both were entertaining and intimidating in their own way.
The town itself is quiet but extremely friendly. The day after our arrival, we received a full Maori welcome at the town of Bluff, which is about 20km from Invercargill.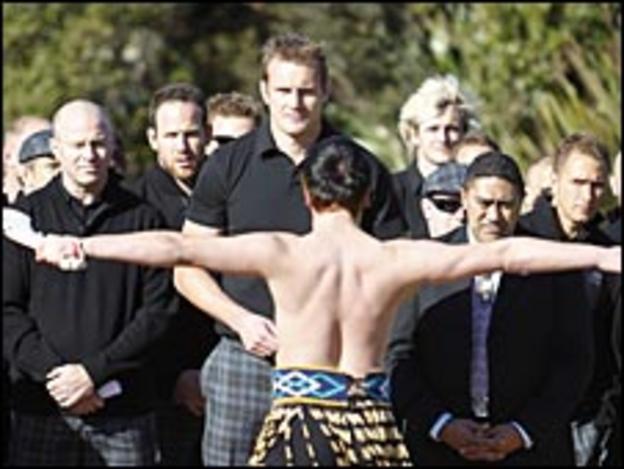 We were privileged enough to be able to visit a meeting house or Marae. Nobody told me that I would have to take off my shoes to enter. I entered the Marae wearing purple socks with dinosaurs on them - not a good look. At least I was one of the ones who had socks on.
At the Marae, we also received our World Cup caps from ex-England international Bill Beaumont.
There was also Maori singing. Kelly Brown and Euan Murray responded by singing Caledonia. Kelly is a great singer and Euan does a mean Bee Gees impersonation.
Apart from that, it's been a diet of films - Hall Pass was the latest - and the new rugby game on the X-Box. No-one will play me, I'm too good.