Rugby World Cup 2011: Samoa's Wales to celebrate whoever wins
Last updated on .From the section Welsh Rugby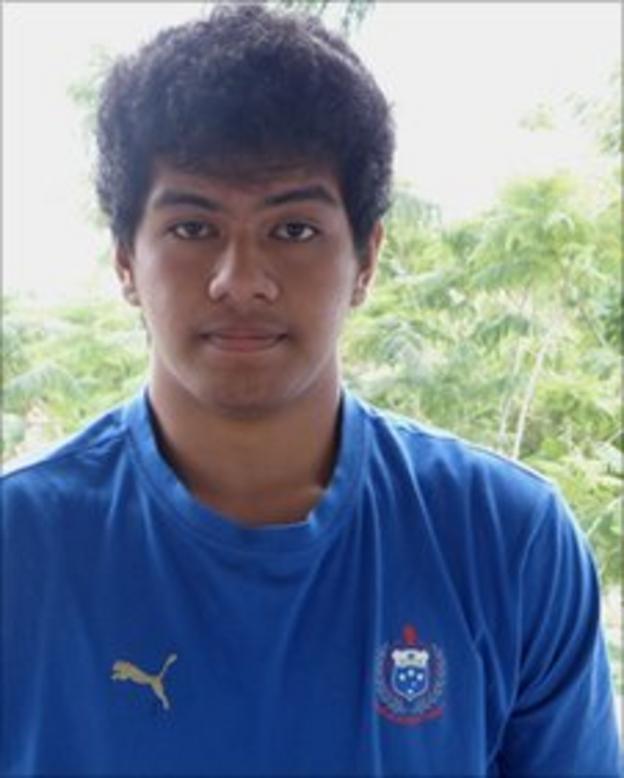 The Samoan named after a famous win over Wales intends to celebrate whichever team wins Sunday's World Cup clash in Hamilton.
Wales Manu Samoa 9-34 Moamoa Gale was given his name following Wales' defeat on tour to the south Pacific in 1994.
He was born while the game was underway and said: "I love them both as I love my name.
"I only pray for a good game and both team's safety. Which ever team wins I'll be there to celebrate."
Gale, now 17 and a science student at the National University of Samoa, says the tournament encounter makes him feel like the "meat in a sandwich".
But he is proud with his unusual name, adding: "There is nobody in Samoa with the same name.
"Many Samoan people are named after relatives, friends etc which are very common in Samoa.
"There are also boys named Manu Samoa but there is only one Wales Manu Samoa 9-34 Moamoa Gale and that is me."