Rugby World Cup 2011: Guscott on NZ v France & Scotland v Argentina

By Jeremy Guscott
Ex-England and Lions star
Last updated on .From the section Rugby Union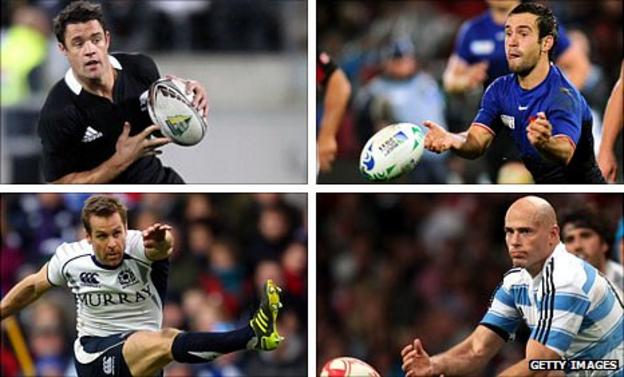 THE CONTEXT - WHY ARE THESE TWO MATCHES SO IMPORTANT?
France and New Zealand have plenty of World Cup history between them, with Les Bleus stunning the All Blacks in the knockout stages in both 1999 and 2007.
Saturday's game is not life and death as the losers should still go through to the last eight - and will then be in arguably the easier half of the draw.
But with New Zealand hosting this year's event and the two past defeats looming large, there is huge pressure on the All Blacks to deliver in Auckland.
In the other game, an Argentina defeat would mean they could not reach the last eight, while if Scotland lost they would then need to beat the auld enemy, England, to reach the knockout stages.
THE BUILD-UP - WHAT SHAPE IS EACH TEAM IN?
There is a lot of tension surrounding the All Blacks because of the media frenzy in New Zealand, but anyone expecting another shock should be under no illusions - this New Zealand side, at home in a World Cup, will be damned difficult to beat.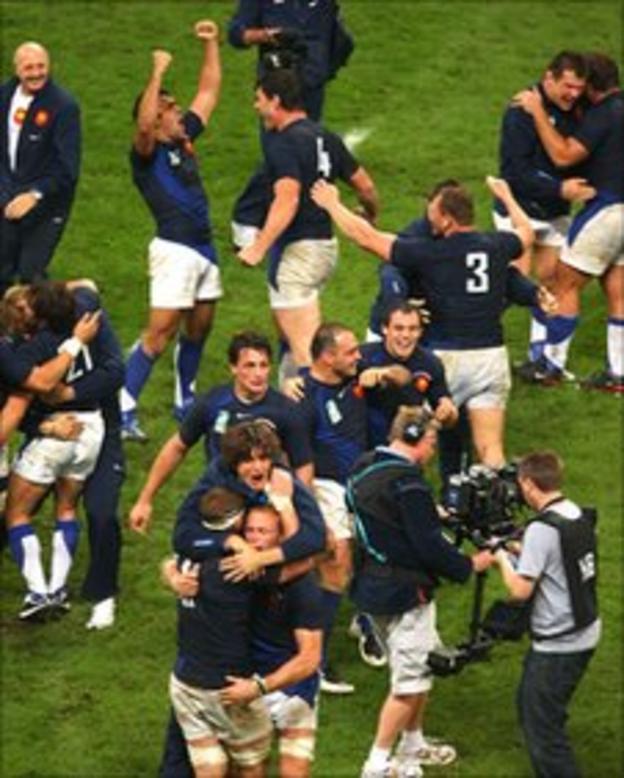 There's a lot being made of the history between the two teams and although it's true France have been their bogey team in the past, that's been in the knockout stages.
France's mindset is hard to fathom because coach Marc Lievremont has selected the team as only he can.
Putting Morgan Parra, normally a scrum-half, at fly-half is extraordinary. None of us should be surprised, given Lievremont's erratic selection history, but it is still beyond belief.
There has been a strange selection in the other game as well, where coach Andy Robinson has dropped captain Alastair Kellock from the second row.
It has been suggested this is to beef up the Scotland pack but you can't pick your leader and then, when it comes to the most important game, leave him out.
Argentina go into the match full of confidence, although much rests on captain and fly-half Felipe Contepomi - he has been declared fit to play, but it will be a gamble.
If he is not 100% it will be too much of a risk to field him because you cannot afford to lose a leader, goal kicker and playmaker. One hit in the ribs and he could be off.
TACTICS - WHAT GAMEPLAN CAN WE EXPECT FROM EACH SIDE?
First and foremost, New Zealand have to get past that French pack, because if the All Blacks do have a weakness it is up front.
We saw South Africa control them up front in their second Tri-Nations meeting and the Wallabies had the upper hand in that area in the final game of the tournament.
Rather than play a pick-and-go game like they tried when they lost to Australia, the All Blacks should play a quick, high-tempo game and try to unsettle a French side that hasn't played together much.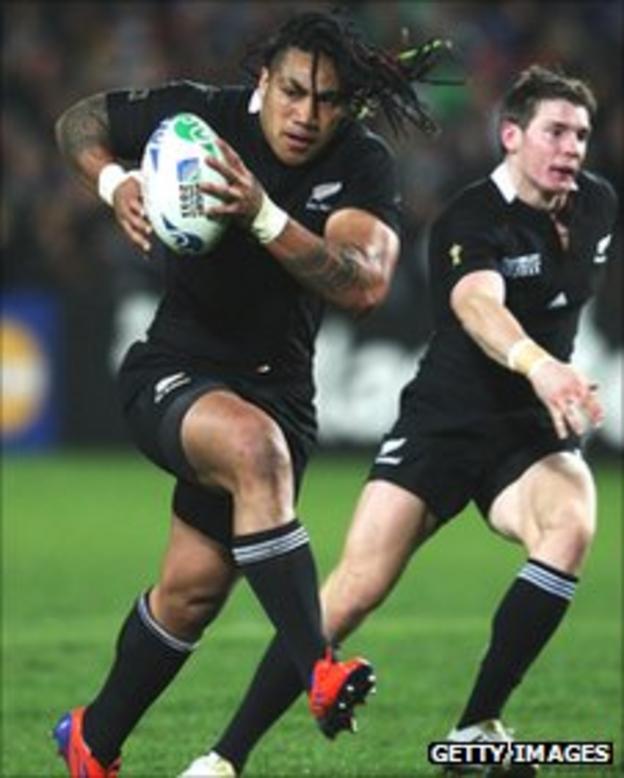 Nobody tends to come off well against the All Blacks' backline. They've got Ma'a Nonu and Conrad Smith in the centres, with Sonny Bill Williams on the bench, and their combination with fly-half Dan Carter works beautifully, while there's also plenty of weaponry out wide.
France have good backs of their own, notably winger Vincent Clerc, but they don't have settled combinations because Lievremont keeps changing things - I'm at a bit of a loss really as to what he's thinking.
The pack will be as forthright as always and New Zealand may do well to get any change out of them.
In the other game, Scotland boss Robinson has made no secret of the fact that he has picked a ball-handling team - including Ruaridh Jackson at fly-half - to move Argentina around.
However, it's not that easy to execute a gameplan if you haven't got the ball and it will be an interesting contrast in style between Argentine grunt and a team trying to play a bit more football.
Although they only pulled away late on, I was impressed by Scotland against Romania. They played with a good tempo, and if they can reproduce that they should do OK.
KEY PLAYERS - WHO ARE THE MAIN MEN IN AUCKLAND & WELLINGTON?
France's key man is Parra - we're all waiting to see what he'll do. He's up against Dan Carter and we've got a pretty good idea what he'll produce.
Beware writing Parra off. The Clermont player turned out at fly-half on occasion for former club Bourgoin and could have quite an accomplished game at 10 - he just doesn't play there often enough to be able to say that with confidence.
Scotland's key man will be kicker Chris Paterson, because in a tight game you need to keep the scoreboard ticking over.
Contempomi is Argentina's main man, not just as a leader and playmaker but also as a goal kicker. If he doesn't make it then whoever replaces him will have to shoulder a huge amount of pressure.
PREDICTION - SO WHO'S GOING TO WIN THEN?
New Zealand should be too strong for France. There's been no indication from Les Bleus that they're going to produce the phenomenal display that will be needed to beat the All Blacks.
It's impossible for New Zealand not to have their past World Cup defeats by France on their minds because that is all anyone is talking about - we know how intense a rugby nation they are.
If they were to lose this time it would just leave them with what looks like an easier draw, rather than an early exit, but I don't think that will be on their minds.
New Zealand will win this by a good 15 points.
In Wellington, the key will be how few errors Scotland make. If they make too many then Argentina, who have a strong set-piece, will deny the Scots the ball and they will struggle.
However, if Scotland execute their gameplan efficiently, they will win, but it should be close.