Cyprus call-up for Ponty captain Chris Dicomidis
Last updated on .From the section Rugby Union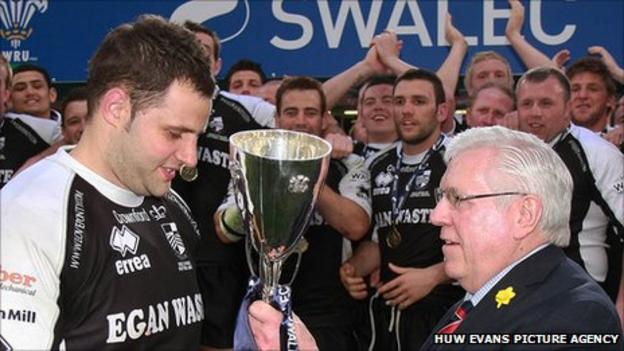 Pontypridd captain Chris Dicomidis has been handed an international call-up by Cyprus.
The forward qualifies for selection through his paternal grandfather.
Dicomidis joins up with his Cyprus team-mates on 6 October and is due to make his debut against Luxembourg 48 hours later.
"[It] came out of the blue, and started off through some dialogues on Twitter which ended up with an invitation to play for Cyprus," explained Dicomidis.
"I don't know much about the set-up there at the moment, but know that countries such as Cyprus are competing in a Euro Nations tournament, with a view ultimately to qualifying for the Rugby World Cup 2015.
"It will be a different kind of challenge, hopefully one that I can enjoy, and I aim to take every opportunity that comes my way."
Cyprus is one of the newest members of the rugby world community, having only played their first international against neighbours Greece in 2007.
Cyprus currently play against other fledgling national teams such as Slovakia, Luxembourg, Bulgaria and Finland.
The team is nicknamed "The Moufflons" after the horned sheep which is a national emblem.