Rugby World Cup 2011: Guscott on England v Scotland

By Jeremy Guscott
Ex-England and Lions star
Last updated on .From the section Rugby Union
THE CONTEXT - WHY IS THIS GAME SO IMPORTANT?
There have been some very big matches between England and Scotland since the auld enemies played the first ever international in 1871, and this one is right up there - it's massive.
Neither England nor Scotland have ever failed to reach the World Cup quarter-finals - but come the final whistle on Saturday one of them is all but certain to be going home.
Theoretically Georgia could do the home nations a favour and beat Argentina, but realistically either England or Scotland are going out, and that adds an enormous amount of flavour to an always tasty encounter.
I played in both the 1991 World Cup semi-final, which England edged 9-6 at Murrayfield, and the 1990 Grand Slam decider, when Scotland were victorious, and this is on that level.
However, while I understand why it might be a huge match for the fans, if I was a Scottish player it wouldn't be the game I most looked forward to because England haven't been any sort of side for the past seven or eight years.
THE BUILD-UP - WHAT SHAPE IS EACH TEAM IN?
History and recent form favours England and they will be far and away the more confident team going into this match - after all they can still go through with a losing bonus point.
England have been resting players to keep them fresh for this game but they are the more settled outfit.
Psychologically the Scots are in a weird place because Alastair Kellock is now back as captain, when he wasn't required at all for the Argentina game.
I think it's a strange move by coach Andy Robinson but the Scottish players do give the impression of liking and respecting him.
Scotland have been struggling to score tries - they didn't manage any against either Argentina or Georgia - and that can't fail to play on your mind because rugby is psychological at the highest level.
TACTICS - WHAT GAME PLAN CAN WE EXPECT FROM THE TWO SIDES?
Robinson has made six changes, including bringing back Kellock in the second row, and spoken freely about the need to go out and attack England.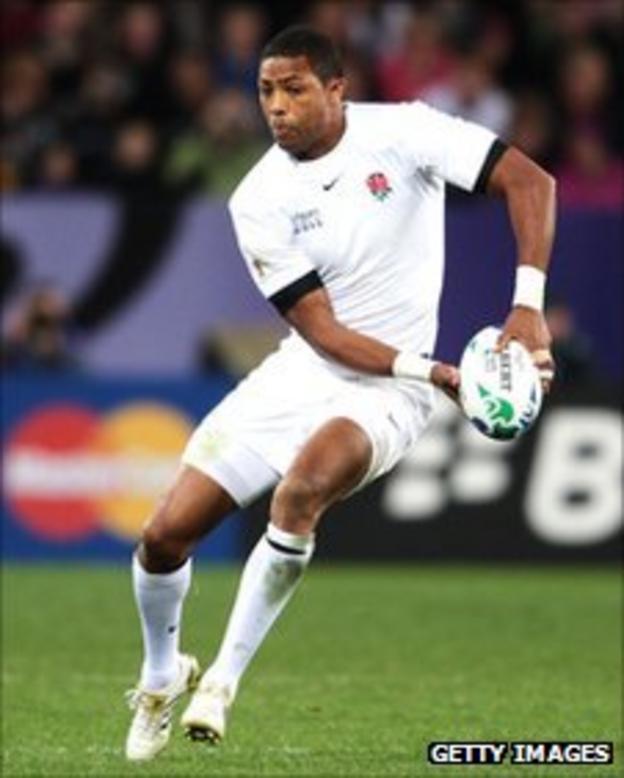 Scotland are looking to play a faster-paced game because England will then concede penalties - even though Martin Johnson's men won against Romania their indiscipline in the first 10 minutes is something he would have hated.
England have made three changes themselves, and I have to say I'm surprised they have picked Delon Armitage in place of Mark Cueto, because Johnson seems to like Cueto and he scored a hat-trick when he made his comeback after injury last weekend against Romania.
Scotland will look to attack at the line-out through Richie Gray - that's where they've got to really have a go because if they can upset Steve Thompson and get into England's jumpers, Tom Croft, Louis Deacon and Courtney Lawes, that will cause a wobble.
I think there will be parity in the scrums, I can't see either side getting massive dominance there, but the battle at the breakdown will, as always, be vital.
KEY PLAYERS - WHO ARE THE MAIN MEN IN AUCKLAND?
The biggest battle looks like being between young second rows Lawes and Gray. They're both very athletic and have big roles to play in the line-out and the loose.
Euan Murray is back in the scrum after sitting out the last match and that is a big bonus for the Scots, and it will be an interesting battle between open-sides John Barclay and Lewis Moody at the breakdown.
I'm pleased Johnson has stuck with the same back row of Croft, Moody and James Haskell, despite Nick Easter's return to fitness, because Haskell is more dynamic.
That will help England around the park because the battle between the second and back rows to see who can dominate the breakdown will be huge.
Then there are the kickers. Chris Paterson and Jonny Wilkinson are both top-class performers in this department and both will have a key role to play for their teams.
PREDICTION - SO WHO'S GOING HOME THEN?
Every time Scotland play I say the same thing - they have got the players to score tries and the potential to beat a lot of teams - but it's got to play on your mind that you aren't scoring tries at crucial times.
You can't keep on relying on Paterson to kick goals or Ruaridh Jackson to knock over a drop-goal. This team is good enough to score tries on a regular basis but they aren't doing it.
I don't expect that to change on Saturday and that is why I think England's greater firepower will ensure they win by at least seven points and knock Scotland out of the tournament.