Rugby World Cup 2011: News round-up
Last updated on .From the section Rugby Union
A round-up of the latest news, views and gossip from the Rugby World Cup in New Zealand.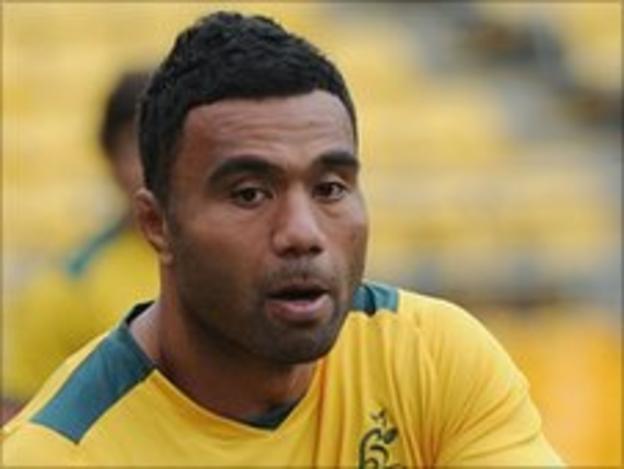 Latest: Former France captain Lionel Nallet has denied reports stating that there had been a players "uprising" against coach Marc Lievremont. "I have been hearing stories, rumours about little uprisings by the players and a lot of nonsense like that," said Nallet.
Australian number eight Wycliff Palu is out of the rugby World Cup after suffering a hamstring injury in the victory over the United States. The 29-year-old hobbled from the field in Wellington on Friday after the injury which is expected to take six weeks to heal. The Wallabies said they may wait until next week to name a replacement.
Ireland full-back Rob Kearney believes that the experience of the domestic clubs in the Heineken Cup means that his country are prepared for the knockout rounds. "Whether you like it or not, it's a much higher-pressure situation, knowing if you do lose, you could be going home. So I'd like to think those games will stand to us hugely," he said.
Russia hooker Valery Tsnobiladze has been cited for allegedly striking an opponent with his head during the Pool C match against Ireland. Tournament officials said independent judicial officer Jeff Blackett will hear the case on Wednesday.
Rugby World Cup chief Martin Snedden says Ireland's shock win over Australia has helped boost ticket sales, putting tournament organisers on track to meet their budget projections.
England prop Matt Stevens Tuesday said going to hell and back with a two-year ban for cocaine made him a "better person" as he chases redemption at the World Cup. "I've said countless times it was a very good experience in hindsight to have those two years off and to reflect on what's important to me. I'm definitely a better person for it," he said.
Japan coach John Kirwan will take some time off to consider his coaching future after his side ended their rugby World Cup campaign with a 23-23 draw with Canada. "I'm off contract. I'm going to take a few weeks off and look at my options," he said.
Meanwhile, Canada captain Pat Riordan had his own take on the result: "The tie is a bit like kissing your cousin. It's great to kiss them but it's your cousin."