Jonah Lomu could need a second kidney transplant
Last updated on .From the section Rugby Union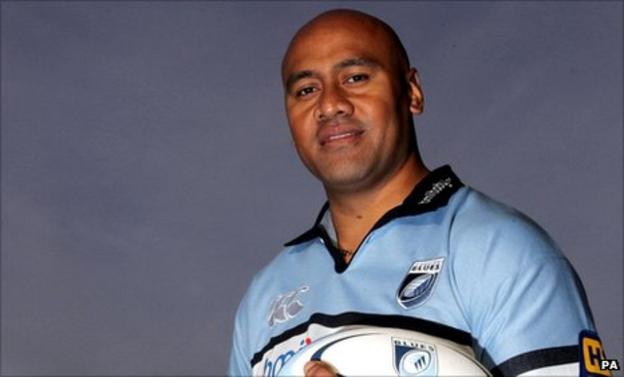 Former New Zealand star Jonah Lomu has admitted his kidney is failing.
The 36-year-old was admitted to the renal unit of Auckland City hospital last week, after being taken ill.
He underwent his first transplant in 2004 after being diagnosed with Nephrotic syndrome, but fears are growing he could need a second.
"My kidney was failing and my body had become so toxic it started to shut down," Lomu told Woman's Weekly magazine in New Zealand.
He added: "I thought it was just a cold or food poisoning. I couldn't put my finger on it.
"All I knew was that I didn't feel well and I couldn't hold any food down for about 10 days. I was basically starving.
"Last Friday, I was just about to leave for a function and I crashed."
Lomu made 64 appearances for the All Blacks, the last of which came back in 2003, and he remains the Rugby World Cup's all-time top try scorer with 15 tries.
His wife Nadene added: "They've said there's a very slim chance this kidney may survive. So for now Jonah's having dialysis every day and a load of other treatments to see if it can be revived."