Northampton Saints frustrated by below-par performances
By Jon Wilkinson
BBC Radio Northampton
Last updated on .From the section Rugby Union
Northampton Saints have made one of their worst starts to a season in over a decade, and many are pointing to a World Cup that has shorn director Jim Mallinder of eight players.
"We always knew it was going to be challenging," Mallinder told BBC Look East.
"When you've got players away, and you don't know what injuries you'll pick up, you know it's going to be fairly tough - and so it's proved.
"It's a terrible feeling and it stays with you every day until you get back to winning ways."
After the 2011 Six Nations, when Saints had struggled, Mallinder and his coaches planned to start the campaign without key players like Chris Ashton, Soane Tonga'uiha and Tom Wood.
To that end, they hired 10 new recruits from across the globe, with varying levels of experience and expectation on their shoulders.
But they did not expect these results.
"In pre-season, we went away and won some tough games in Leinster and Toulouse," said Mallinder.
"We're not playing that type of rugby now, and it's the same players.
"You lose one or two [matches] and you got into your shells a bit. Maybe coaches try to over-coach and get too many messages on.
"We need to let the players relax a little bit - to go out there and enjoy themselves."
Saints have not scored a try in open play in three games and three players have been sin-binned.
They are not the only club in a surprising position. Local rivals and 2010 champions Leicester Tigers have lost twelve players and they're only a place above in the table.
"I can understand the frustrations of the fans," said Mallinder.
"I've been really pleased with a lot of the new lads. It's how some of the other players have been playing. We've still got leaders here, and they just haven't been playing at the level we know they can play.
Come the New Year, Mallinder will lose his England stars again, this time to the Six Nations.
But why do so many rounds have to be played when many of the league's stars are not available?
"It was a player welfare decision by the clubs," says Mark McCafferty, chief executive of Premiership Rugby.
"They felt that if the balance of the season after the World Cup was non-stop Aviva Premiership Rugby and European matches, there would be a detrimental effect on player welfare, as there would be no break."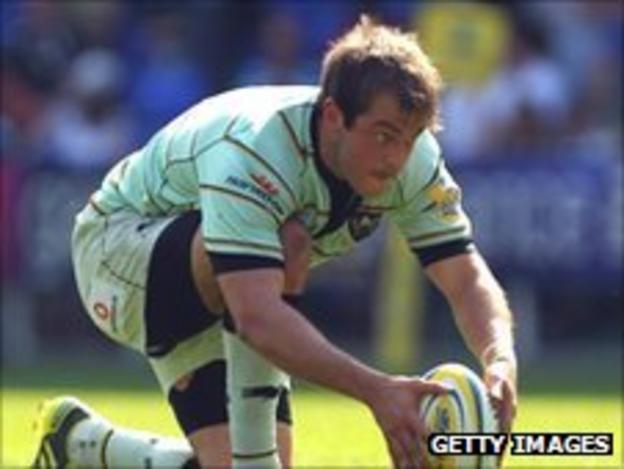 International Rugby Board rules dictate that the season must start in the first week of September and finish by the last day of May and the league would be unlikely to sanction midweek fixtures, which would result in three games in a week.
Attendances for Premiership matches remain high - just under 100,000 came to watch round one games - showing fans have displayed a willingness to support their local teams in the afternoon, regardless of the missing players.
Furthermore, the clubs receive £30,000 on their salary cap for each international player participating in the World Cup. Clubs like Saints also get funding for both English-qualified players and players who play for England squads.
"The allowance does help but you can't go out and buy other world-class players," said Mallinder.
"But we've got good players here as well. They need to know that, and there's an opportunity on Saturday [against Exeter] to show everybody how good the team is."