Day 1: Answering Ireland's call
Last updated on .From the section Rugby Union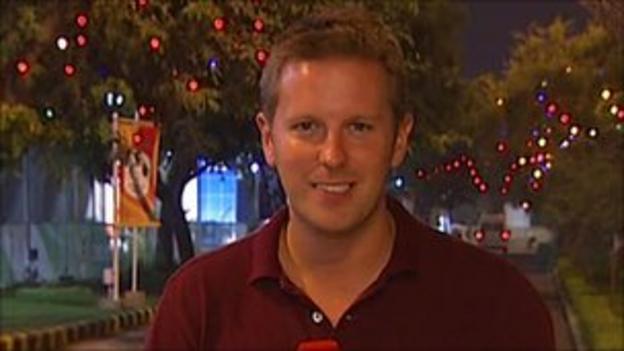 It was one of the most stressful 80 minutes of rugby I didn't watch - waiting at the check-in desk at Belfast International airport, a win for Ireland and I was off 'Down Under'.
Halfway through the second half when Ireland were in control, I could relax and start thinking about the 30 hours of flying ahead.
A hop to Heathrow was followed by an 11-and-a-half hour stint to Los Angeles.
There I picked up my intrepid cameraman, Gary McCutcheon, who had been filming for BBC Newsline in San Francisco.
So, this is where the first problem arose. When I joined Gary, his bags along with most of his equipment were touching down in Belfast. At least we had 12 hours to work out how we could get the bags back.
Long before we touched down in Auckland, we had a fair idea of just how much this rugby world cup means to New Zealand.
On the video screens on the flight, we were treated to the All Blacks escorting us through the safety features for "this Boeing 777". I have never seen people laughing at a safety demonstration before.
So 12-and-a-half hours, one bone dry omelette and a creaky neck later, we arrived in New Zealand's capital city.
We got straight off the plane and who did we speak to first? Randal from Dungannon at the immigration desk.
That was a smooth trip through customs - I think I'm going to like this place. So we made it to the home of the All Blacks - but still no bags!