Jersey docked five points for picking to many foreign players
Last updated on .From the section Rugby Union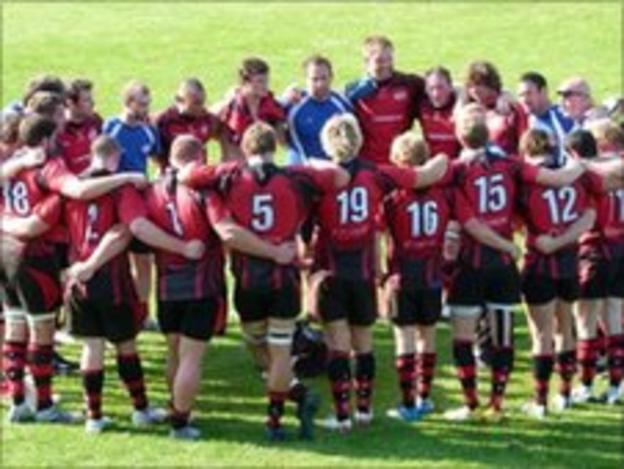 Jersey Rugby Club have been docked five points for including too many foreign players in their match-day squad at the weekend.
The islanders picked three overseas players for the trip to Cinderford, one more than the number allowed.
New Zealander Paul Rodgers and Kingsley Lang and Australian Ashley Elphinston all featured in the .
The result will stand and Jersey will keep their losing bonus point.
The island side drop to 11th in the National One table.
The five-point deduction, imposed by the National Clubs Association, is the minimum for such an offence.
Jersey chairman Bill Dempsey said: "We were aware of the regulation but it hasn't been an issue for us this season with Ashley not featuring in our first five matches.
"He came into the frame on Friday a few hours before we travelled to the UK and subsequently played for us as a substitute against Cinderford.
"A number of those involved at the club could have realised the potential implications of this issue, but with the squad changing at late notice we failed to do this and now realise that we were wrong.
"I've no intention of having an inquest into this matter, it is a genuine mistake for which we are collectively responsible as a club.
"We now have to accept our punishment and move on."
Jersey face Wharfedale in National One at St Peter on Saturday.