New Zealand will play in 2015 - World Cup minister
Last updated on .From the section Rugby Union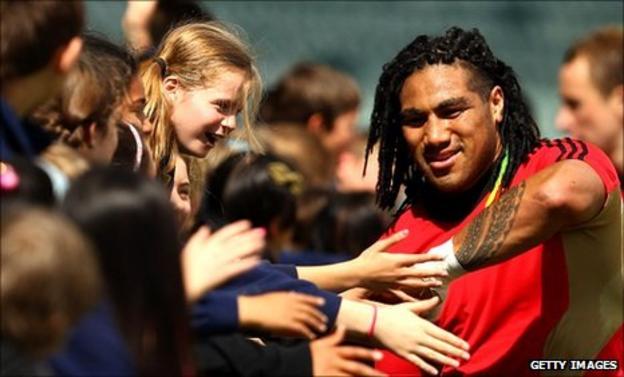 New Zealand's Rugby World Cup minister Gerry Brownlee says it is "unthinkable" that the national side would miss the 2015 Rugby World Cup despite a dispute over the costs of hosting the 2011 edition.
The New Zealand Rugby Union (NZRU) insists its team are unlikely to play in four years unless more money is received from the International Rugby Board (IRB).
"It [a boycott] is unthinkable for New Zealanders," Brownlee told BBC Sport.
"The whole thing is a bit of a nonsense really. Of course we will be there."
The 2015 tournament will be held in England and the absence of the world's current number one side would be a blow to organisers.
NZRU chief executive Steve Tew has demanded changes to sponsorship rules and the distribution of tournament revenues at future events to make it affordable for the All Blacks to compete.
Tew estimates that the loss of incoming tours and the blackout on the team's individual sponsors will result in his union losing NZ$13.2m (£6.6m) of revenue, even allowing for the additional income generated by the 2011 World Cup.
But Brownlee is certain that financial concerns will not threaten New Zealand's participation.
"Those comments have probably been taken a little out of context. It is an expensive game these days, no question," he added.
"But it has been a wonderful thing to host and the wider benefits to the country are enormous."
Mike Miller, the chief executive of the IRB, has told the All Blacks that they are "replaceable" should they opt out of the next tournament and criticised the timing of Tew's comments.
The NZRU, which tied star fly-half Dan Carter to a new four-year contract in April, is under financial pressure.
Chairman Mike Eagle warned that rugby union in his country had been "living beyond its means for too long" after revealing 2010 losses of NZ$9.4m (£4.7m).