Leeds defeat spurred Bristol to improve - Williams
Last updated on .From the section Rugby Union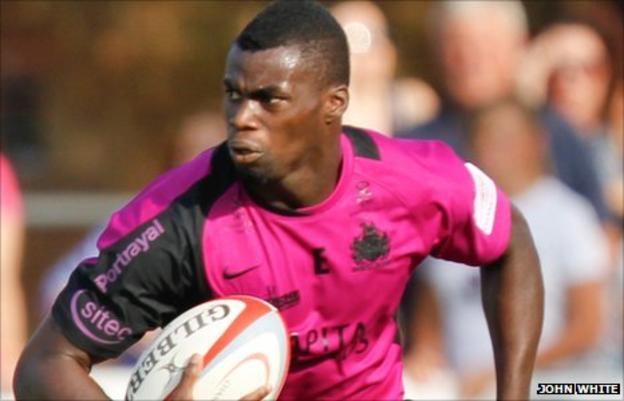 Bristol winger Matt Williams says their defeat by Leeds earlier in the season has pushed them to improve.
The 12-11 loss at Headingley on 18 September is their only defeat in five Championship games.
"We were unlucky and quite disappointed not to get the win at Leeds," Williams, 22, told BBC Radio Bristol.
"I think that loss spurred us on get the next couple of wins. It's helped us re-focus, work hard and push on again and try and fulfil our potential."
Williams joined Bristol from Doncaster in April, where he scored 14 tries in 25 appearances last season.
He has claimed two tries this term and credits the continuation of his form to his new team-mates.
"The boys are doing really well at the moment - we are creating a lot of opportunities. Luckily I get to finish them off after their hard work.
"The back three at the moment are gelling well together - with George Watkins and Sean Marsden.
"Sean's a good full-back to have as he's quite experienced and he's helped me and George quite a lot. He's quite vocal and has made it a lot easier for me to fit into the team."
Bristol, who sit third in the table, face seventh-place Nottingham on Friday and will be looking for their third consecutive victory in the league.
Williams added: "It's really positive, they've had setbacks but this season Liam has brought in a few new guys who've bonded really well.
"There's a great atmosphere and I think you can see that on the pitch. We are all singing off the same hymn sheet and we've got good moral."