Gavin Andrews' Rugby World Cup blog
Last updated on .From the section Rugby Union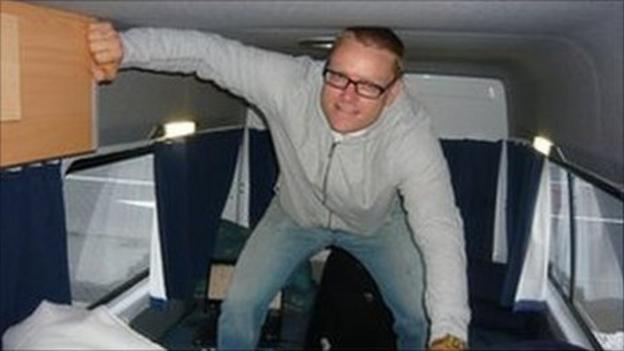 Monsoon conditions greeted us in Wellington - and it was cold. Not as cold as the previous night in Riverview Lodge, but the rain was coming in sideways at Rugby League Park for Ireland's training session.
Surprisingly, we stumbled across a problem. You need a pass to get access to any World Cup-related media event (including training sessions) but we hadn't had a chance to pick ours up.
Sure we had travelled across the world the guy at the gate will understand! He wasn't convinced. No, he cheerily grunted. I tried to explain that we'd been travelling for 30 hours - I even told him about the night in the van at Riverview Lodge...
Nothing would break his determination to see a pass. We gave up and returned to the comfort of our ''home" to eat some biscuits. We had been grocery shopping in Auckland and had bought ham, biscuits and milk. What seasoned travellers.
Thankfully, when the team arrived, the media manager Karl made sure we got in and finally we started to get some work done. A 15 minute frenzy of filming and we were back in the van, this time for a hearty lunch of ham, followed by biscuits for dessert.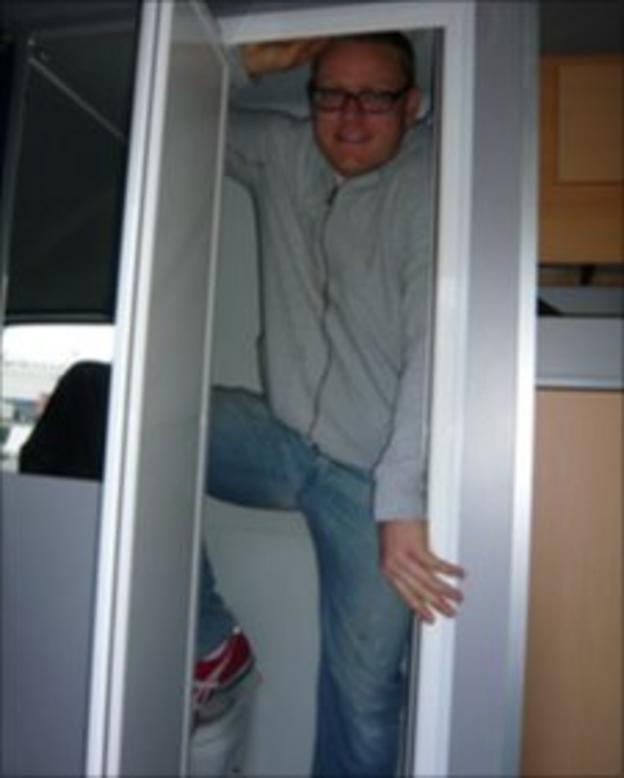 Next stop was the Ireland team announcement at their plush hotel in the centre of Wellington. The van had managed to get us the length of New Zealand - now though there was a greater challenge. The beast wasn't designed for nimble city centre driving.
We were on a tight schedule so I was forced to abandon it side on in a one-way street. Not ideal in a vehicle that, despite being cramped on the inside, is about 30 feet long. The redcoats would not have allowed it in Belfast but we were a long way from home and chanced our arm.
Milk was a bad choice
We returned from the press conference with a load of interviews and were delighted to find that our temporary road block hadn't been towed. Maybe the traffic wardens took pity on us when they saw the state of the campervan.
So the work was done, it was time to tie up a few loose ends...
Duvet situation - we had to buy one after speaking to the hire company. They told us to get the cheapest we could find and they would refund us. Spit through duvet. Check.
Baggage situation - We nipped to the airport to pick up my cameraman Gary's bags which had finally made their way to Wellington after a 24,000 mile round trip. They were a little dog-eared, like their owner, after a rough few days but all was intact. Check
Campsite - We found a prime location right on the waterfront in Wellington. The motorhome was £15 (30 NZ dollars) for the night and included power - and that meant heat! We unearthed the missing power lead, plugged in and put the furnace on - the electric heater burst into life with a barely audible whir. Toasty, check.
Things were on the up. Wait a minute, what's that smell? The milk had leaked out of the fridge during the day - we hadn't noticed until the heater started to dry it on the campervan floor.
Nothing else for it - the window was open for the night...