Luctonians Alex Davidson demands a positive reaction
Last updated on .From the section Rugby Union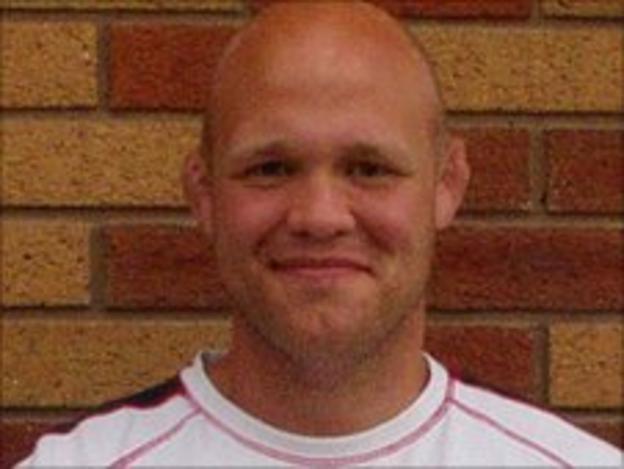 Luctonians director of rugby Alex Davidson admits that his side 'didn't turn up' for an hour of their 15-14 National Two North defeat at Hull.
And he has made it clear that he expects better at Nuneaton on Saturday.
"We had 40 minutes going over the DVD and I had clipped the game and showed them 36 individual errors," he told BBC Hereford & Worcester.
"Nuneaton have been a bit of a bogey side as we just beat them here and then we lost up there," he added.
"We had to play on one of their back pitches, which was pretty woeful.
"This year we are actually playing on the football stadium pitch this time so it is enclosed.
"It is a nice tight ground with a good surface, so hopefully it will suit our game."
Luctonians have been guilty of starting away matches slowly, but Davidson points out that this was not the case at Hull, where they opened out a 6-0 lead in the first 10 minutes.
They then lost their way for the next hour as Hull gained in confidence and took control - and a grandstand finish was not enough to repair the damage.
"To lose by a point when, in all honesty, we only played for 20 minutes was very frustrating," said Davidson. "If we had played properly for 25 minutes we would have won the game, that's as daft as it is.
"We missed three kicks at goal and, of course, they become very valuable at the end of the game when there is only one point in it."
Davidson will miss the trip to Nuneaton as he will be at a wedding in Ireland, but insists that he will be in touch with the coaching staff throughout the game (15 October, 1400 BST).