Rugby World Cup 2011: News round-up
Last updated on .From the section Rugby Union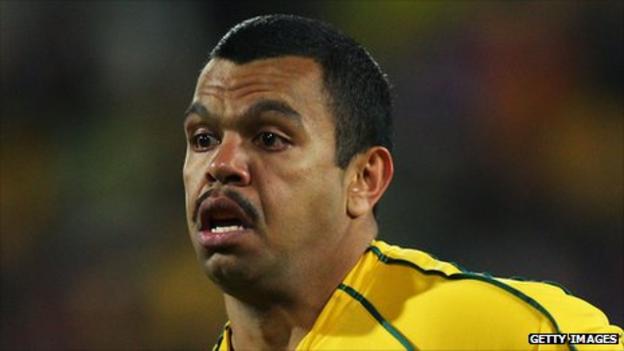 A round-up of the latest news, views and gossip from the Rugby World Cup in New Zealand.
There will be more fans at Cardiff's Millennium Stadium to watch Wales play in the Rugby World Cup semi-final than attending the actual match in New Zealand. The Welsh Rugby Union said about 65,000 free tickets had now gone to people who want to watch the match on big screens in the stadium on Saturday. Eden Park, the venue in Auckland where Wales play France, holds only 60,000.
Wales have been preparing for Saturday's semi-final against France by taking regular choir practice sessions, reports the Daily Telegraph.
The Fiji Rugby Union says it will make an announcement next week on the future of national coach Sam Domoni after completing its investigation into the poor performance of the team at the Rugby World Cup. The widely-viewed FijiVillage website reported that the investigation had found the overseas-based players refused to listen to management, obey instructions or "give their heart for their nation". It said the Australians and New Zealanders involved with the team's coaching group "played a major role in the downfall of the team" by suppressing the flair which is part of the natural Fijian game.