Rugby World Cup 2011: Fuimaono-Sapolu gets suspended ban
Last updated on .From the section Rugby Union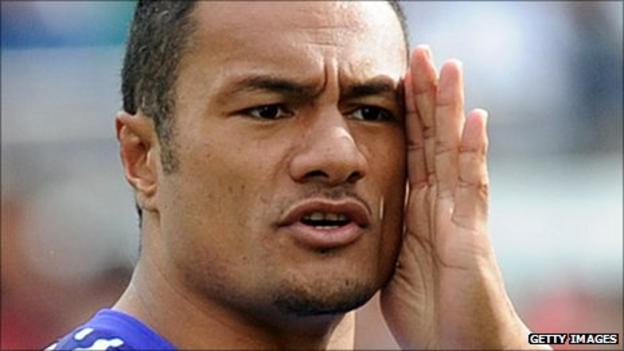 Gloucester centre Eliota Fuimaono-Sapolu has received a six-month suspended ban following his Twitter rant against referee Nigel Owens.
Fuimaono-Sapolu's ban was suspended for two years, pending three conditions.
He must apologise to Owens and retract his criticism, complete at least 100 hours' rugby community work in Samoa, and pass a recognised referee's course.
Fuimaono-Sapolu, who is set to return to English Premiership club Gloucester shortly, can appeal if he wishes.
He was charged with breaching the Rugby World Cup/International Rugby Board code of conduct at a hearing in Auckland, which had already been postponed twice, on Saturday.
England's Judge Jeff Blackett, the judicial officer, heard evidence from the player and his representatives at the hearing, which began with many Samoan rugby fans demonstrating their support for Fuimaono-Sapolu outside the building in central Auckland where it was held.
Blackett determined that the comments made about Owens by Fuimaono-Sapolu "impugn his integrity and reputation, both as a referee and as a man".
Blackett said he recognised the player might have been angry or emotional when making his initial comments via Twitter, but that did not justify his offensive behaviour towards the referee.
Contrary to Fuimaono-Sapolu's submissions, Blackett said there was "absolutely no evidence that the referee was biased in the sense that he deliberately favoured one side or the other".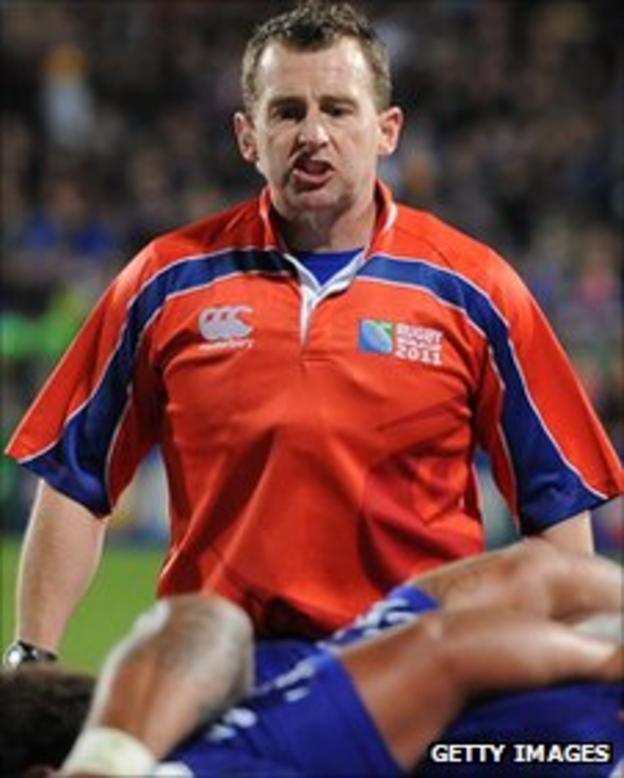 Blackett added: "To suggest that Nigel Owens is racist against Samoans is also completely inappropriate."
If the player fails to comply with any of the conditions imposed as part of his punishment - or he makes any public criticism which results in a proven misconduct offence regarding a match official, the IRB or the disciplinary process - the suspension will be activated immediately.
Fuimaono-Sapolu had escaped official punishment earlier in the tournament when he criticised organisers over Samoa's schedule, comparing their treatment to slavery, the holocaust and apartheid.
He later apologised for his choice of words but Samoa were warned action could be taken if there was any repeat.
Owens endured a testing night in Samoa's game against South Africa, including showing a red card to Samoa full-back Paul Williams late in the game for a clash with Springbok open-side Heinrich Brussow.
Following Fuimaono-Sapolu's accusations the referee had responded on Facebook: "One thing I am not is racist and a cheat."
And after the game Owens had tweeted: "That was the hardest game I have ever had to ref. Did my best and no regrets."