Jersey must respect opposition - Dave McCormack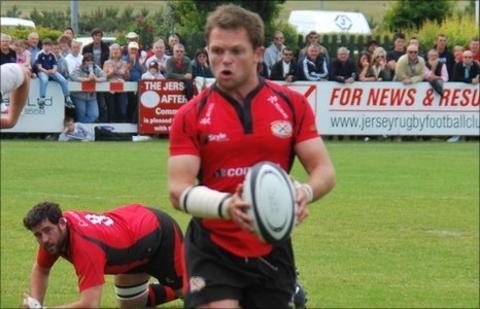 Jersey scrum-half Dave McCormack says the side need to show more respect to the teams they play.
McCormack scored Jersey's only try in the 19-18 win over Stourbridge to help the side to a fifth win of the season.
"We need to respect the teams we're playing against a bit more, prepare really well for those games and just concentrate on getting a win every time we play," he told BBC Radio Jersey.
"We know we've got the talent," the former Otley and Bradford man added.
"And we know we're good as a group, we know we're well structured, but we need to put in that 100% effort all the time."