Andrew Suniula promises Pirates 'nothing but the best'
Last updated on .From the section Rugby Union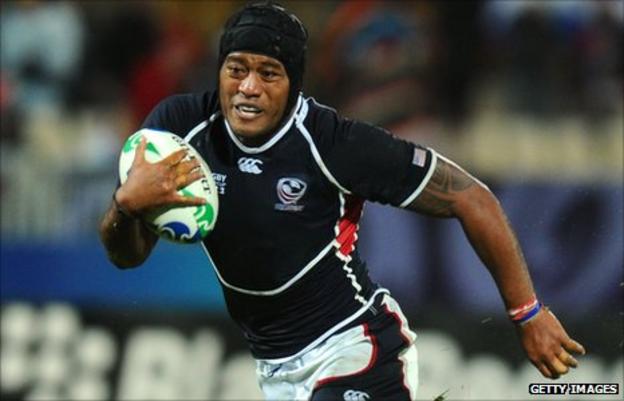 New Cornish Pirates signing Andrew Suniula says he will give 'nothing but the best' for his new club.
The American international centre arrived at the club for the first time on Tuesday after returning from the World Cup, where he played three times for the USA.
"Nothing but the best, that's all I'll give," Suniula told BBC Radio Cornwall.
It is the first time Suniula has played in Europe following a spell with US side Chicago Griffins.
Suniula, who has also played for Taranaki in New Zealand and played in the NRL for the Manley Sea Eagles, has signed a deal to stay at the Mennaye until the end of the season.
Despite growing up in Auckland Suniula qualifies to play for the USA as he was born in American Samoa.
"I played a little bit over in Australia before I moved to the United States.
"Obviously the rugby in the US isn't very strong so I think it was time for me to challenge myself again.
"I looked around and the Pirates came knocking and I got the opportunity to come over to England and play some rugby over here," he said.
Suniula said he cannot wait to put on a Pirates jersey for the first time.
"I've heard nothing but good things come out of the Pirates, they've been a very successful team in the past couple of years.
"I'm looking forward to playing in a winning team and being involved in a culture like this," he said.