Jersey's James Ellershaw hopes to leave hospital soon
Last updated on .From the section Rugby Union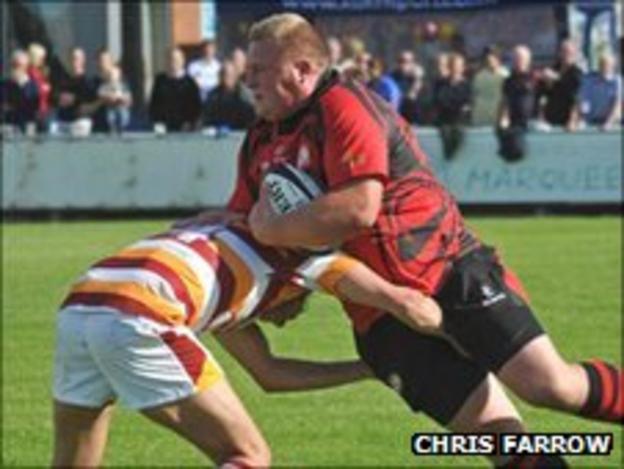 Jersey prop James Ellershaw has told club officials he hopes to leave hospital in the "next couple of weeks" following his recent car crash.
Club chairman Bill Dempsey, coach Ben Harvey and two Jersey players have visited him.
A club statement said it was too early to say whether the 29-year-old former Saracens forward would play again.
Dempsey said: "It was good to see James and find him to be in quite good spirits.
"He's had a couple of pretty major operations to repair his elbow and knee, and in addition there are other injuries to his sternum, ribs and collarbone that have been harder to pinpoint.
"He told us that he hoped to be out of hospital within the next couple of weeks, although he will still have a long road to recovery ahead of him from that point.
"He seemed to have a good network of family and friends around him and this support will no doubt be invaluable for him as he continues his recovery."
Club representatives hope to make a further visit to see Ellershaw in November.