Rugby World Cup final 2011: France develop siege mentality
Last updated on .From the section Rugby Union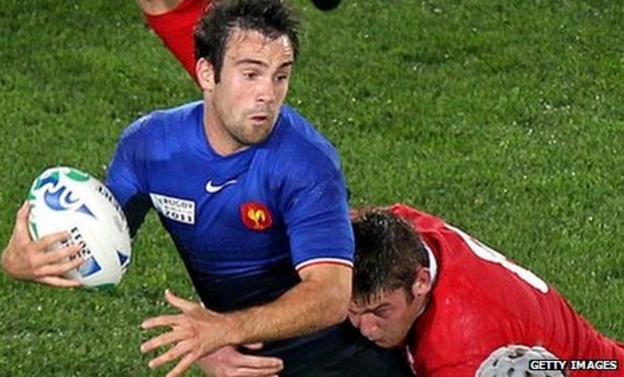 Fly-half Morgan Parra says it is "France against the world" as they prepare for Sunday's World Cup final.
Les Bleus have been widely pilloried for some poor displays during their progress into the final against the All Blacks in Auckland.
"We felt after beating England we might have some more support," said Parra.
"We felt that after beating Wales [in the semi-final] we might have some more support... but yet again, it is us against the world."
Parra said France had responded to the criticism by "cocooning ourselves in a bubble" but admitted it had affected the squad.
"Criticism from supporters or from certain England and Wales players saying we don't belong in the final - that hurts," added the converted scrum-half.
Even coach Marc Lievremont has been critical of their performances, leading to tension with the players, but it has simply served to make the squad a tighter unit.
"We are like a family now," said scrum-half Dimitri Yachvili. "We will have French support... all our families and our squad.
"We know we will be 15 players on the pitch against all the world, maybe."
Winger Vincent Clerc said the French had to be given some credit for their run.
"This is the World Cup final... you can put some of it down to good fortune, but we are not here by chance or coincidence," he insisted.
"We are in our bubble. Not many people believe in us, but we do not want to miss this opportunity."