Jordan Reynolds looks for 40-point Guernsey win
Last updated on .From the section Rugby Union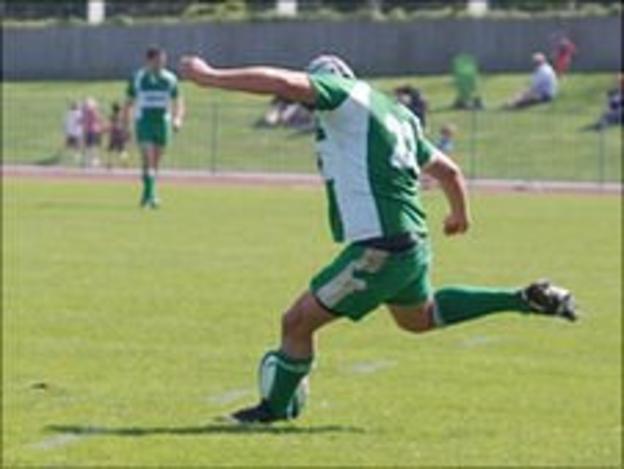 Guernsey Rugby Club coach Jordan Reynolds believes his side could score 40 points at Portsmouth in London South One on Saturday.
Portsmouth are second from bottom in the table having won just one match.
"I think we've got a strong enough team to put at least 40 points on Portsmouth this weekend," he told BBC Guernsey.
Guernsey have centre Luke Jones out with a thigh tear while number eight Nick Barton has not recovered from a hamstring problem.
"Portsmouth are a big name but they've come down from the national leagues over the last couple of years, they're probably heading more down than up," Reynolds continued.
"We seem to be a club that's moving on forward so hopefully momentum will be in our way and we'll get the result."
And Reynolds says Guernsey's next two matches are a chance to show the league just how good fifth-placed Guernsey can be.
"We've got Portsmouth and Thanet Wanderers. They're two teams that are struggling in the league and it's a great time to try and make a statement within the league to see what we want to achieve.
"Any complacency that comes from that and we'll have to go back to the drawing board," he added.