Guernsey lose 36-22 at Portsmouth
Last updated on .From the section Rugby Union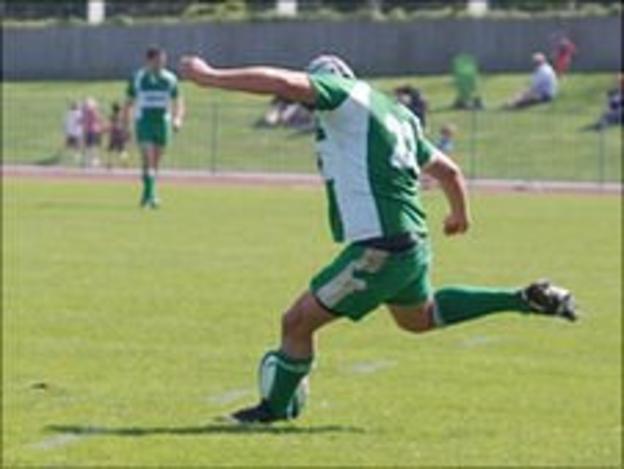 Guernsey Rugby club went down 36-22 at Portsmouth in London South One.
The island side were 23-17 down at half time as Tom Whitehouse and Stevie Gee scored tries for Portsmouth along with 13 points from Andrew Barnes kicks.
Guernsey scored three tries in the opening period through Dan Cooper and Jason and Layton Batiste.
Player-boss Jordan Reynolds got Guernsey's only second-half score as Gee got a second try and Barnes kicked eight more points.
The win was only the second of the season for Portsmouth and will be disappointing for Guernsey after boss Reynolds predicted his side would beat Portsmouth by 40 points.