Captain Graham Bell praises Jersey's dedication
Last updated on .From the section Rugby Union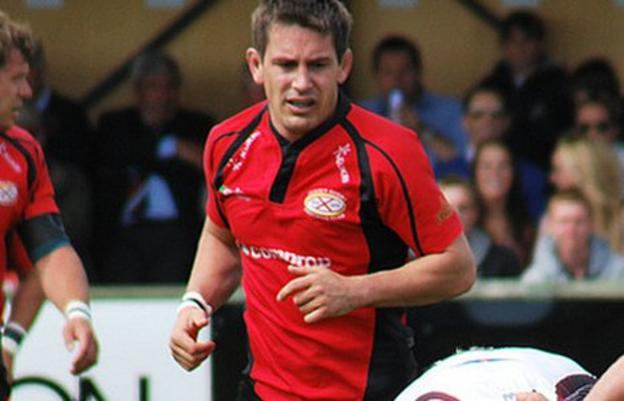 Jersey skipper Graham Bell has praised the dedication of his side after their 51-21 National One win over Barking.
"From minute one the boys put their bodies on the line again," Bell told BBC Radio Jersey.
"Week-in, week-out they keep doing it and they're getting better and better and you can't ask for more as captain."
And Bell says the commitment of the side's non-professional players is particularly impressive.
"Guys who work full-time are training in their lunch hours, Monday night, Tuesday night, Thursday night," the Scottish flanker added.
"You can't ask for any more than they're putting in and it showed out there - that pace is from hard work."
And Bell also singled out the crowds that support Jersey at St Peter for their help in pushing on the island side.
"The backing that this club has is second to none, just look at the amount of people that come and watch us week-in, week-out, we cannot thank them enough," he said.
"We go to away games and there's a couple of men and their dog watching us, we come here and there's 1,800-2,000 people."