Cornish Pirates will not underestimate Munster
Last updated on .From the section Rugby Union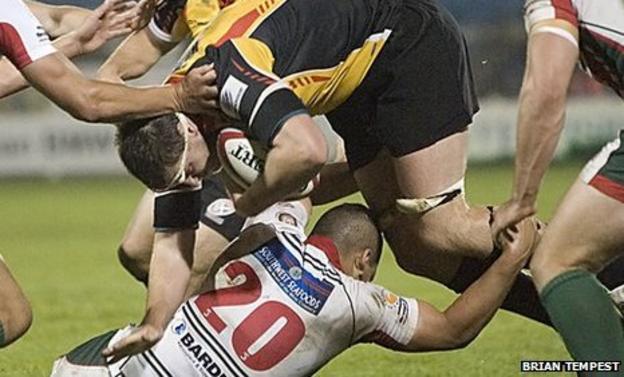 Cornish Pirates forwards coach Ian Davies says the club will not take Munster lightly in their British and Irish Cup match on Friday.
Pirates beat Munster in the inaugural final in 2010 and the Irish province's first team will face Northampton in the Heineken Cup 24 hours later.
But Davies told BBC Radio Cornwall: "It's not a bad squad they've got.
"There's some key players who'll be in that second team who'd do very well in the Championship."
Davies says it is unlikely that the Pirates will deviate from their usual first-choice squad.
"The forwards haven't changed, there's no rotation changes in the forwards, we're keeping it to the set plan," he said.
"Munster haven't played yet in the competition so we don't know how seriously they're going to take it.
"It's going to be tough, the travelling doesn't help, we're going to be travelling on the day but we're professional rugby players and this is what we do.
"It's our job to win the game. We've got a good record away from home and we've got to continue with it."