Aurelien Rougerie escapes IRB punishment
Last updated on .From the section Rugby Union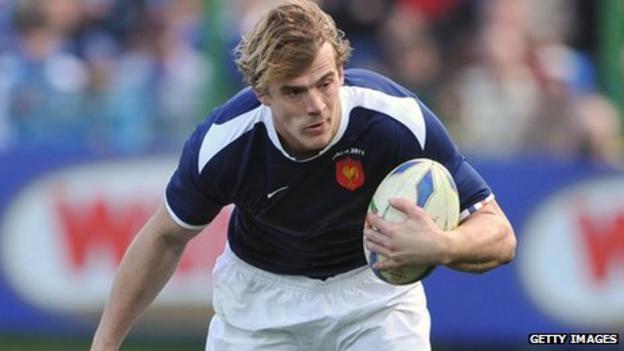 The International Rugby Board (IRB) has confirmed it cannot cite France centre Aurelien Rougerie for an incident during last month's World Cup final.
Television pictures appeared to show Rougerie raking his hand across New Zealand captain Richie McCaw's face.
But current rules prevent action being taken because the footage emerged more than 36 hours after the game.
The IRB is now considering changing its procedure to extend the period after a game in which a player can be cited.
Citings can only take place more than 36 hours after a game in exceptional circumstances which, according to the IRB, "deal principally with mistaken identity and where further time is required to identify a player who may have committed an act of foul play".
Citing commissioner Scott Nowland decided that the incident involving Rougerie and McCaw did not fall within these parameters, and was unable to act as "the footage emerged outside the citing period".
The IRB says it will consider either extending the citation period or widening the remit of the 'exceptional circumstances' rule so that it could deal with a similar incident in the future.
Rougerie featured in all seven of France's World Cup games and played a full 80 minutes in the 8-7 final defeat by New Zealand at Eden Park.