London Irish can still qualify - Toby Booth
Last updated on .From the section Rugby Union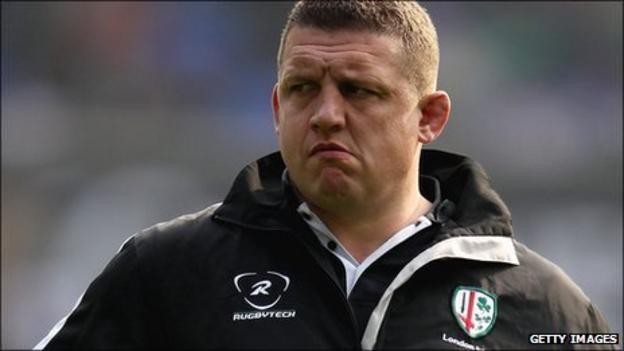 London Irish head coach Toby Booth has refused to rule out qualification into the knockout stages of the Heineken Cup despite Friday's loss to Cardiff Blues.
The Exiles were beaten 24-18 by the Blues - their second defeat from two games - but they managed a losing bonus point from the game in Cardiff.
Booth has not given up hope but says they must win their remaining games.
"We've got to win all four games, it is as simple as that," Booth told BBC Radio Berkshire.
The Exiles sit bottom of Pool Two with two losing points and next face Racing Metro in Paris on 10 December.
"There has been an unbelievable result in the other game so from that point of view that's very good," said Booth.
"We've got to hope that Cardiff beat Edinburgh, then Edinburgh beat Cardiff and we beat both of them. Then we'll have a chance.
"It's possible and in London Irish fashion it looks as if we are going to have to do it the hard way."
The Exiles' task was made even harder on Friday with centre Steve Shingler sent off for a dangerous tackle meaning Booth's side had to battle with 14 men.
Shingler is now facing a suspension and with Delon Armitage and Shontayne Hape already sidelined with bans, London Irish could take their tally up to four cited players this season following Chris Hala'ufia's punishment earlier in the season.
Booth has admitted it would appear there is a discipline problem at London Irish and has urged his players to control themselves on the pitch.
"The referee didn't have a choice," Booth said.
"We can't keep putting ourselves in these positions. Unfortunately it was Steve this week, it was Shontayne last week and we've had a couple more before that.
"This game is hard enough without not having all of your players available. The thing with Steve is he is a young man and he was pumped up for it and emotional control is part of professional sport and that's the pressure cooker we are in.
"If you look at the outcome then you would say 'yes there is a discipline problem'. We need to compete but we need to make sure we compete in the right way."