Graham Henry dismisses England coaching link
Last updated on .From the section Rugby Union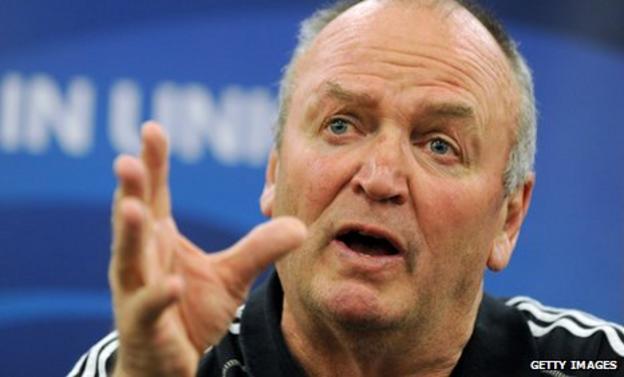 World Cup-winning coach Graham Henry has ruled himself out of the running to take charge of England.
However, Henry told BBC Wales: "It's not a reality.
"I live in New Zealand but I would like to try to get an association with a [European] club and make a difference."
Cardiff Blues have dismissed claims they would approach Henry, although reports suggest the Rugby Football Union could offer him a consultancy role with England.
"There's lots of things I want to do," he added. "I would like to spend a wee bit of time in Europe.
"It's only four weeks since the Rugby World Cup and I haven't given it a great deal of thought at this stage.
"Over the next six months I will come to some conclusions.
"Things need to be worked out, not necessarily with the Blues. Who knows? Time will tell."
Henry coached Wales from 1998-2002 and sees a bright future for his former side after they defied predictions to finish fourth at the World Cup.
"They played very well," said Henry. "There's a good number of young players coming through in that team.
"They are quality footballers and that's good for the future. I guess they need a wee bit more depth.
"When Wales lose two or three top players through injury then it's difficult because they haven't got the depth to replace them. That's the challenge of the future.
"They went so close and perhaps they should have won those games? That's also the challenge of the future - to win the close ones more often."