Louis Deacon 'gutted' by Martin Johnson exit
Last updated on .From the section Rugby Union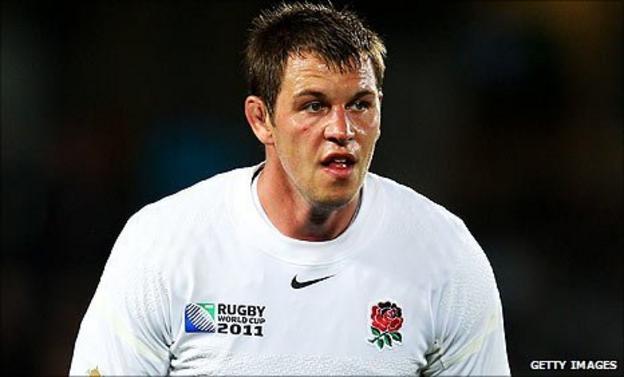 England lock Louis Deacon says the players are "gutted" that Martin Johnson resigned as team manager and wants his successor to be English.
Leicester Tigers' Deacon, 31, told BBC Radio Leicester: "Everyone is gutted because he is so inspirational.
"I don't think they should rush into an appointment. It needs to be the right one and preferably an English guy."
England's World Cup performance had already been heavily criticised following some unconvincing displays on the pitch and a number of high-profile ill-disciplined incidents off it.
And the failings have been revisited again following Johnson's exit and leaked revelations in The Times which claimed a number of England's World Cup players were "more focused on money than getting the rugby right".
But Deacon feels England's 2003 World Cup winning skipper should have stayed in the fold.
"He was a great guy to have around before the games," Deacon added, prior to Wednesday's newspaper revelations.
"It's a shame he won't be there. He was the right guy to take England forward."
Deacon also says he and his fellow England players are desperate to show their true quality when the Six Nations campaign gets under way in February.
"It's about coming together collectively and proving a few people wrong and putting a few things right," Deacon said.
"We're all disappointed about the way things have gone so it's about getting out there and playing for each other.
"I'm looking forward to getting back into it and I think everyone is looking to prove people wrong."
Fellow England and Tigers forward Tom Croft also wanted Johnson to stay and hopes his successor is of a similar mindset.
"The players wanted Johnno to stay," Croft said. "As long as whoever takes over and is passionate that is the most important thing now."