Jersey 'force to be reckoned with' says boss Ben Harvey
Last updated on .From the section Rugby Union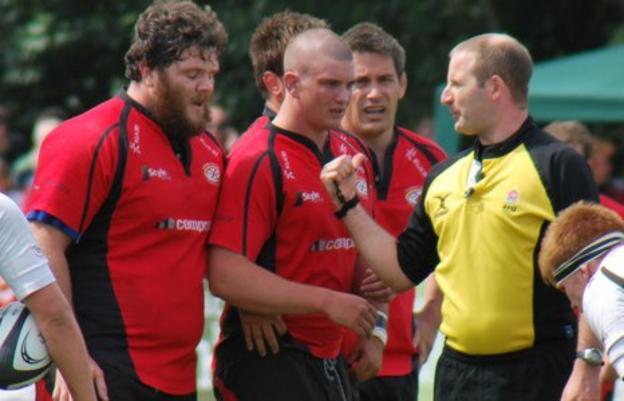 Jersey boss Ben Harvey says his side are a "force to be reckoned with" after their win at Macclesfield.
They would be second but for a five-point deduction for fielding an ineligible player.
"The team and the lads are getting closer as a unit, add to that some fantastic talent as well and we're going to be a force to be reckoned with," Harvey told BBC Radio Jersey.
And while Harvey has not said his side can win the league and gain promotion to the Championship, he feels they are capable of beating anyone in National One.
"We've set our stall out to continue to do what we feel we can control," he said.
"That's winning games and trying to play as well as we can do and let the rest of the league sort themselves out.
"If we can continue on this vein of form and we can continue to play as well as we did in a very difficult place such as Macclesfield it bodes well for the rest of the season."
The island side lost to second-placed Fylde on the opening day of the season and were beaten at home by leaders Ealing, who lost for the second successive game at Coventry on Saturday.
But Harvey is confident that his side can win against the teams in and around them at the top of the table.
"We get Fylde back at home, we get Rosslyn Park back at home, Blackheath at home and then we've got Ealing away from home, which is a place where we've won before," he added.
"We feel very confident but there's an awful lot of work to go yet, but we need to continue this, especially around Christmas, because this is the most important time of the year."