No England call for former head coach Brian Ashton
Last updated on .From the section Rugby Union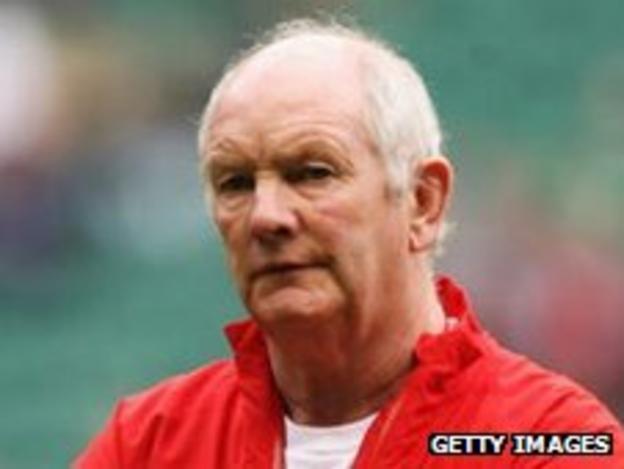 Former England head coach Brian Ashton says he has not heard from the Rugby Football Union, despite rumours linking him with the vacant role.
Ashton, who was removed in the shake-up that saw Martin Johnson named as team manager, is among the names tipped to replace his successor.
The Fylde technical director, 65, said: "No one's approached me. I know I could do the job in a caretaker capacity.
"But whether I'd want to is a completely different matter."
Ashton, who guided England to the 2007 Rugby World Cup final, joined the National League One promotion-chasers in June 2010.
He initially moved to the Woodlands in an advisory role after deciding to semi-retire from the day-to-day rigours of rugby.
"I came up here to relax and enjoy myself and I don't know if you can associate those words with working for the RFU," Ashton told BBC Radio Lancashire.
"The same issues I think would arise in my mind that have probably arisen in some of the other guys who've been touted for the job.
"The problem is who do you report to? There's no chief executive so I've no idea who you'd report to."