Launceston crush rivals Taunton
Last updated on .From the section Rugby Union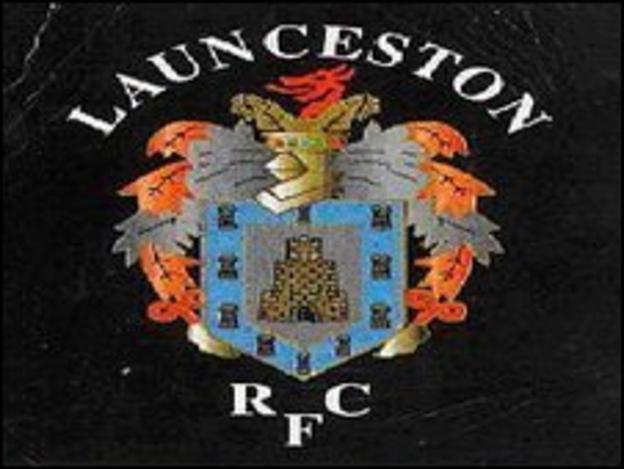 Launceston claimed their third National Two South win in a row as they crushed West Country rivals Taunton 42-10.
Cornish Pirates loan man Ryan Westren ran in two tries, while Tom Hurdwell and Aaron Struminksi also crossed for Launceston, who led 29-10 at the break.
Kieron Lewitt kicked two second-half penalties and converted Ben Hilton's try to earn the Cornish All Blacks their bonus point.
"I was really pleased with the guys performance," said Tom Rawlings.
The Launceston skipper praised his side's defence but, having conceded a try early in each half, he admits that it could improve.
"It was very strong," added Rawlings. "We've got to believe in our defence a little bit more because we make good hits, we put them on the back foot but then we follow up with silly penalties and put ourselves under pressure again.
"We need to cut the discipline down a little bit, and the errors we're making at ruck time, and be positive.
"We're putting teams on the back foot and we put Taunton on the back foot just purely through our defensive work."
Rawlings feels that there is no reason why his side, who had a sticky start to the season, losing seven of their first eight games, cannot go on and push towards the top of the table, having now won five of their last seven matches.
"We mean business in this league," said Rawlings after a victory which moved his side to seventh in National Two South, their highest position this season.
"We're not here to just one week be consistent in our performances and the next week be inconsistent.
"We want to string together some wins and start climbing this table."