Shane Williams a little wonder

By Jeremy Guscott
BBC Sport rugby union expert
Last updated on .From the section Rugby Union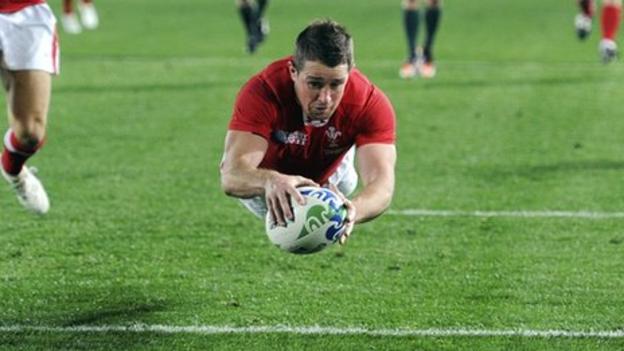 Of his era, it is difficult to think of a winger who has been better or more exciting - or has had so many different hairstyles - as Shane Williams.
The best wingers I've seen are people like New Zealanders John Kirwan and Jonah Lomu, All Black and Samoan Va'aiga Tuigamala, Aussie David Campese, England's Rory Underwood and Welshman Ieuan Evans.
It is almost impossible to say exactly where Shane ranks but, inevitably, he will be measured mainly against the Welsh greats from the 1970s, Gerald Davies and JJ Williams in particular.
There are similarities, in that neither Gerald or JJ were big, and Shane is as quick as they were. However, while JJ was more of a glider, Gerald was nippy, more side to side, and Shane is more in that mould.
When Shane first came on the scene with his 5ft 7in frame, if someone ran through him people would say "Is he big enough? Is he brave enough?" He has proved to everybody that he is - and the older he's got, the better he's got.
It was the same with former England flanker Neil Back. At one time he was seen as too small, and therefore not good enough. Then, for the last 60 caps of his career, he was regarded by many people as the best open-side in the world.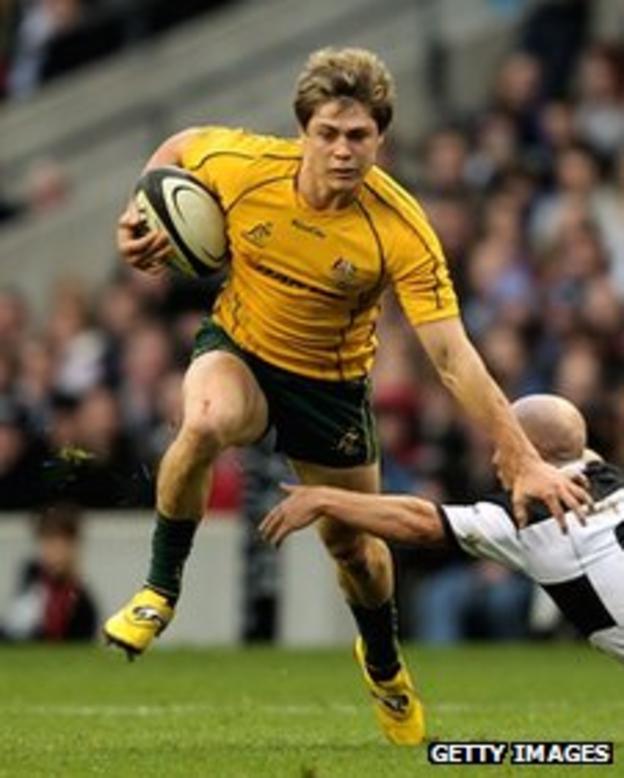 Size isn't irrelevant, but it is not as important as some people think. The simple fact is there are plenty of small forwards who are making names for themselves at the moment, and it is the same in the backs.
Some of the best open-sides today, Australia's David Pocock (5ft 11in, 15st 7lbs) and Wales' Sam Warburton (6ft 2in, 16st 10lb) among them, may not be small in everyday terms - but, in rugby terms, they are not big men.
And, in the backs, New Zealand's Cory Jane, Israel Dagg and Dan Carter, plus Australia's Digby Ioane aren't giants by any means - but they are certainly powerful.
If you are quick of mind and quick of foot and you have skill, you generally last a long time. That is mainly because you are able to stay out of contact - and Shane has intelligence, speed and skill.
There may be some parents out there who are worried about their kids playing because of the physicality of rugby nowadays. But Shane is proof that rugby is still a game for all shapes and sizes.
Shane's final Test against Australia in Cardiff on Saturday is happening primarily for financial reasons but that does not mean I'm disappointed it is taking place.
You've got some of the most skilful players in the world on view and, given Wales' displays in the World Cup, there is so much expectation flying around.
Both sides play an exciting brand of rugby and you know it is going to be a great game because, even if there is bad weather, the roof will be closed.
But the really exciting part is that, given both sides' performances at the last World Cup, if you had to pick favourites for 2015 now, Wales and Australia would be there. They both had young squads in New Zealand and should have developed into formidable sides in four years' time.
That said, the harsh facts are that this set of Wales players have won nothing so far. You can look wonderful and play attractive rugby but, if you don't win anything, it doesn't mean a great deal.
Still, I'd rather be coaching this Welsh side at the moment than England - and I'd rather be playing in this Welsh team than in the English outfit.
Wales turned a corner at the World Cup. I've always criticised their mental strength and, while they haven't quite got there yet, they are getting stronger.
They could have completely capitulated after losing 17-16 to South Africa in the group stages, because that was a game they should have won. But after that they got better and better - and their 22-10 victory over Ireland in the quarter-finals was brilliant.
Then again, despite Warburton being sent off against France in the semi-finals, everybody knows Wales still should have beaten them. So they're still missing mental hardness and total belief.
An interesting subplot is O'Connor starting at fly-half. He's 21 and already has 27 caps - that's phenomenal.
If you picked a world XV, he might not get into it. But he can play wing, full-back and now fly-half, all with aplomb, and that's incredible. It shows what tremendous footballing ability he's got. And, just like Shane, he's not that big.