Exeter boss Baxter not focusing on Premiership position
Last updated on .From the section Rugby Union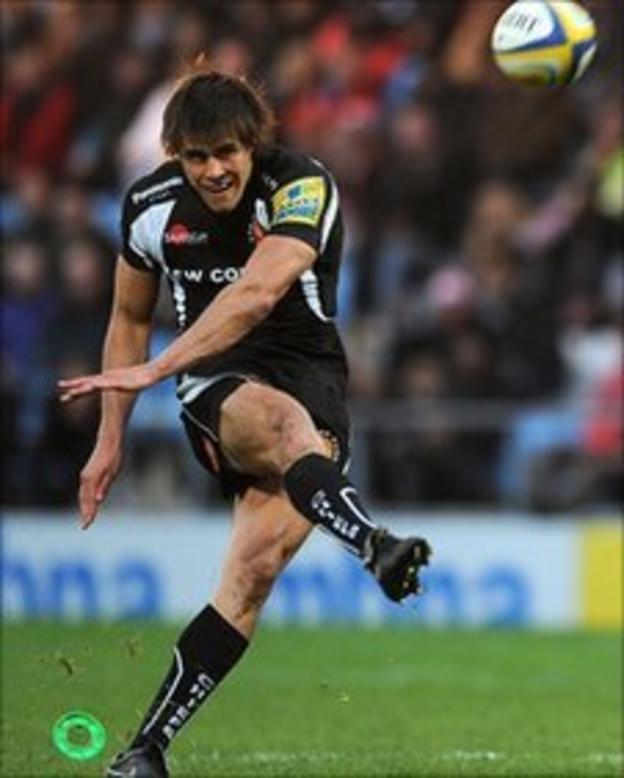 Exeter coach Rob Baxter insists that third place in the Premiership means little at this stage of the season.
But only six points separate Baxter's Exeter side from 10th-placed Bath.
"Two or three wins on the bounce and anybody in that bottom group will be in the top group and, if you don't collect points for two or three weeks, you're going to slip pretty quickly," he said.
"We've shot up the table. It doesn't mean a hell of a lot at this time of the year, but it shows it's a good reward for how solid we've been," Baxter told BBC Radio Devon.
"We're starting to consolidate pretty well. We've still got quite a long way to go before we can be really happy about what we're achieving but it's coming.
"It's going to be one of those years where potentially whoever's at the bottom is going to have collected a lot of points and we're far from being out of that."
But Baxter was pleased with how Exeter controlled Saturday's game, limiting Worcester to three penalties.
"It was a reward for a good, hard, competitive, well-managed game of rugby," he said.
"We've talked a lot in the last three or four weeks about being able to build pressure and create pressure and intensity by controlling the scoreboard and controlling territory and playing good rugby with good decisions within it.
"We weren't faultless, we made mistakes, we were hit and miss in our passing and we gave up a couple of soft penalties that really let Worcester knock over some cheap shots at goal.
"But the reality is the fact they were taking shots at goal from pretty much the halfway line and it shows the control we had."