Northampton against Leicester played on edge - Chuter
Last updated on .From the section Rugby Union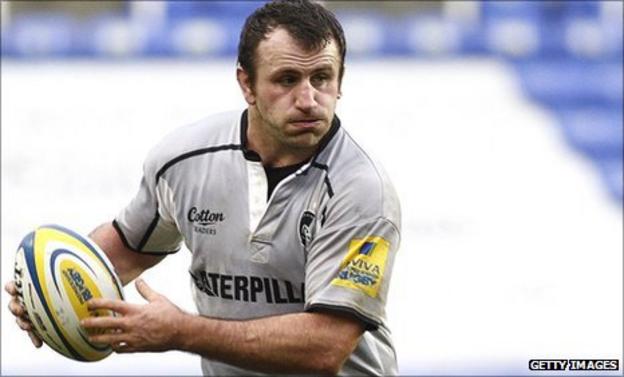 Leicester Tigers hooker George Chuter has said the fierce local rivalry with Northampton Saints means their matches are always in danger of "overflowing".
And Saints' Chris Ashton has been cited after appearing to pull Tuilagi's hair - an incident which sparked a brawl.
Chuter told BBC Radio Leicester: "It overflowed a bit here and there but that's the essence of the derby."
The former England international, who was speaking before Ashton was cited, did not condone the mass touchline scuffle but said such incidents are almost inevitable given what is at stake.
"It's not great for the game when you talk about foul play but what is great for the game is the spectacle of passion and commitment," added Chuter, who is set to equal Hugh Vyvyan's Premiership appearance record of 239 when he playes his next league game.
"It was a standard East Midlands derby. It was full of passion.
"It's a passionate arena at the best of times but then when you chuck in two local rivals with 130 years of history, it's a melting pot.
"Things will overflow. It's a man's game, played with a lot of commitment by both teams and I wouldn't have it any other way.
"People want to see the players giving their all for their local teams."