Cornish Pirates boss Chris Stirling to leave the club
Last updated on .From the section Rugby Union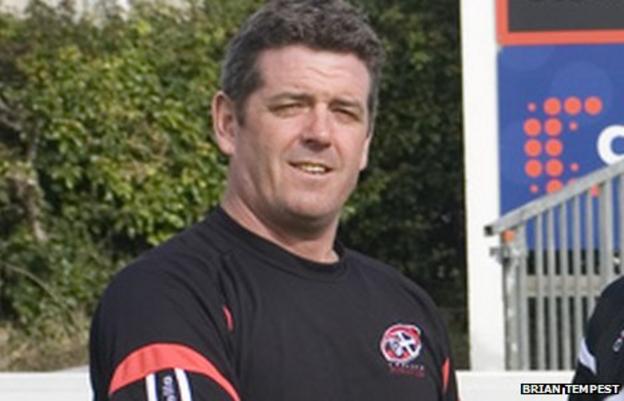 Cornish Pirates boss Chris Stirling will 'take a sabbatical' for a year from the end of the current season.
The New Zealander, who works as the club's high performance manager, will go back to his homeland for the 2012-13 season after news that .
It means the Pirates will not be able to gain promotion to the Premiership should they win the Championship.
Stirling replaced Mark Hewitt as boss in February 2009.
"I'm here until the end of the season," Stirling told BBC South West.
"I suppose we go into a holding pattern for a period of 12 months or so until the stadium is built."
Stirling first came to the Pirates in 2008 to help coach the club through the new experimental law variations and took over following Hewitt's dismissal.
In that time Stirling has taken the club to the brink of the title, losing out to Worcester in last season's Championship play-off.
But even a win last season would not have seen the Pirates go up as their ground does not meet Premiership standards.
"Chris Stirling has been here three years and at the moment we're looking at Chris taking a bit of a sabbatical while we see what happens with the stadium," chairman Dickie Evans told BBC Radio Cornwall.
"When I last spoke to him he was quite happy to take the call and come back when necessary from New Zealand.
"He does want to coach a top class club and the Pirates is his main opportunity.
"In New Zealand most of the coaches are ex-All Blacks so Chris doesn't have a lot of opportunities at the top level.
"If he could end up coaching the Pirates in the Premiership that'd be Chris's dream and we'll keep the opportunity open for him," Evans added.
Stirling played over 250 matches in his homeland and represented Wellington's 'B' side as a winger and centre.
He also coached at Wellington and NPC club Buller.
Stirling's family are also based in New Zealand, with his wife, three daughters and grandchild all planning to move back to his homeland during the summer of 2012.
But despite that Stirling says he will not desert the Pirates.
"I am committed and I will be coming back.
"I will go to New Zealand for 12 months and do some work in rugby development, but that's not what I want to be doing. I want to be working at the highest level.
"I've always been loyal to the Pirates and always will be.
"If I say to Dickie and the Pirates that I'll be back then I definitely will be," he added.