Ex-England captain Phil Vickery named Cinderford coach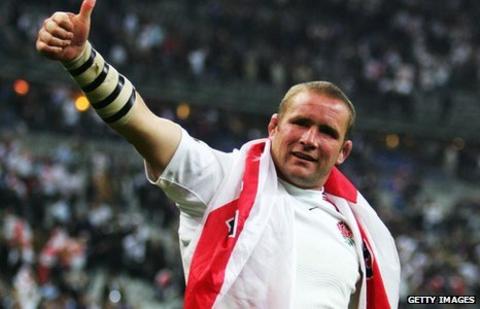 Ex-England captain Phil Vickery has been appointed coach consultant at National One side Cinderford.
The 35-year-old former Gloucester and Wasps prop will work alongside director of rugby Andy Deacon and will be involved in Saturday's game with Birmingham & Solihull.
"I am really looking forward to the challenge at Cinderford," said Vickery.
"I've been out of the game for over a year and this role gives me a chance to get back into rugby, which I love."
He continued: "The playing and coaching environment at Cinderford seems to be excellent and working with the likes of Deacs, Lee Fortey and Dave Pointon will be tremendous.
"I plan to help the guys develop even further drawing on my experiences and knowledge and provide that extra resource in training to make a difference.
"Plus it will give me a chance to learn so much about the coaching side of the game. A win - win for both of us really."
As a player, Vickery was capped 73 times by his country and was part of the squad that lifted the 2003 World Cup.
He spent 11 years with Gloucester before leaving to join Premiership rivals Wasps in 2006 but was forced to retire from playing in 2010 because of a neck injury.