Harvey expects Jersey winning momentum to be maintained
Last updated on .From the section Rugby Union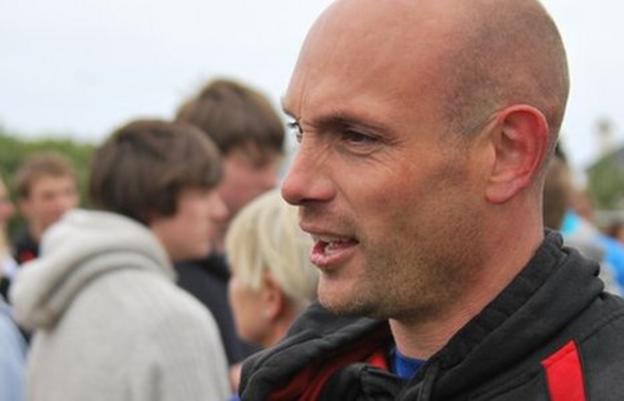 Jersey's Director of Rugby does not expect his team to lose their winning momentum despite the Christmas break.
The top two meet in the opening match of 2012 after the three week break.
"I think we've still got momentum going through, the boys have been set targets to improve over this period," said Ben Harvey.
He told BBC Radio Jersey: "They are professional now so they are relied upon to enjoy themselves but take it easy and make sure alcohol and diet are looked at carefully.
"Getting in the gym and doing things off their own back is a test of just how professional they can be."
Harvey's team have won three promotions in the past four years and have hopes of clinching a spot in the Championship.
The island side is unbeaten since early October and has suffered defeat on just three occasions in 2011.
Harvey said: "We've had a great run and we're determined to keep that going at Ealing.
"Hopefully we'll go into that game a little bit fitter and stronger than we were when we finished on Saturday."