Pete Drewett and Phil Greening leave Plymouth Albion
Last updated on .From the section Rugby Union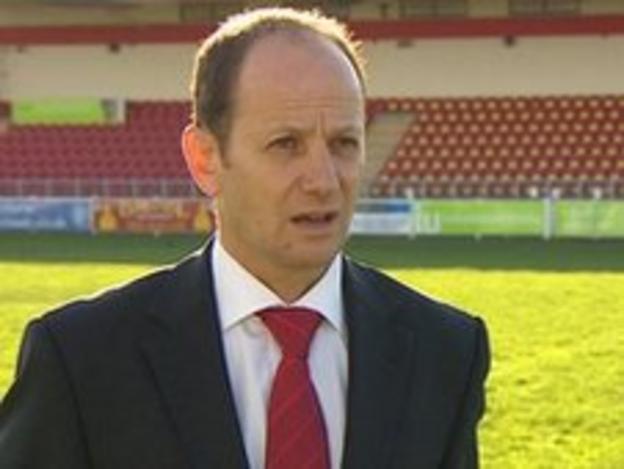 Plymouth Albion director of rugby Pete Drewett and coach Phil Greening have left the club after the support of a financial backer was withdrawn.
The pair only arrived at the club in November and the announcement comes the day after the 18-6 win over Doncaster, their first league win in charge.
Nat Saumi and John Roberts will take temporary charge of coaching.
"It is a stressful time for all involved and in particular for Pete," Said chairman Graham S Stirling.
"He joined Albion for an exciting career change opportunity and in the brief time with us has made an impact.
"We thank Pete and Phil for their efforts and wish them both all the very best for the future.
"We tried our best to keep the coaching team in place for a further period whilst we resolve the issues but for understandable personal reasons this was not possible. We will maintain contact to explore options."