Newport Gwent Dragons hope for boost from regional salary cap
Last updated on .From the section Rugby Union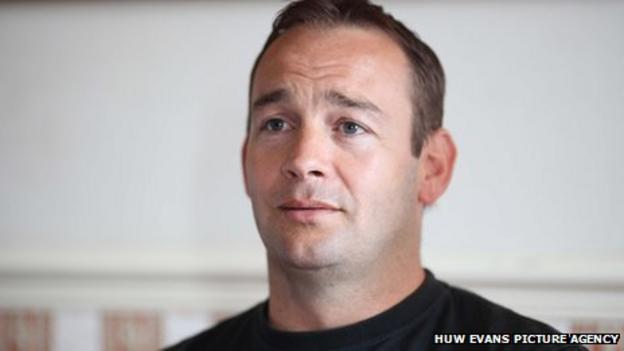 The Dragons are hoping the new salary cap among the four regions works in their favour from next season.
Though the Dragons have a growing number of Wales players they are the least well off of the regions.
"We are well under it [the salary cap]. I'm pretty happy about that. It's nice to come on a level playing field," said Dragons coach Darren Edwards.
"We are millions of pounds away from the other regions and it's something you can't focus too much on, but it does have a bearing.
"It would nice to be judged on the work you are actually putting in and the players you are producing.
"We are very significantly below that [£3.5m salary cap]."
Edwards admits that under the current system the Dragons significantly trail the Ospreys, Cardiff Blues and Scarlets.
"It's hugely difficult. But what can you do? We are what we are. The one good thing about us here as a business is that they have never got into debt," he added.
"Year on year we have a plan and a strategy."
Edwards admits that since the likes of Toby Faletau, Dan Lydiate, Aled Brew and Lloyd Burns have been involved with Wales it has been difficult juggling the squad.
And that has made the Dragons reassess their recuitment policy for next season.
"We have put in a lot of detail into our squad next season," admitted Edwards.
"In that we are trying to recruit the right type of player and get the balance of our squad right. We are unbalanced at the moment.
"We have got to make sure we have got a stability. Getting so many in the Wales team has made us change the way we actually recruit now.
"We have to make sure we cover these players with quality. It's new territory for us, but it's a great challenge.
"It's making sure we are not just left with a group of young players, that we have a balance to our squad and we have got players who can play when they are needed."