Guernsey go second after 30-22 win over Old Elthamians
Last updated on .From the section Rugby Union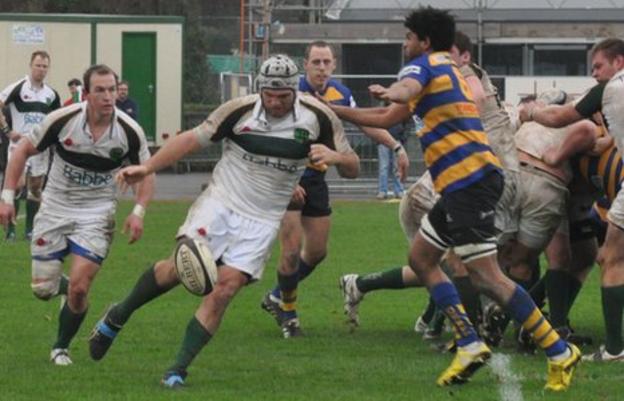 Guernsey boss Jordan Reynolds has praised his side after their 30-22 victory over Old Elthamians in London One South.
The win sees Guernsey move up top second in the table, their highest ever placing in the English rugby pyramid.
A strong wind saw Guernsey build up a 20-0 lead at half-time which they held on to, despite strong pressure from the side they replaced in second place.
"We got the result that we wanted," Reynolds told BBC Guernsey.
"They did score a couple of tries in the second half but that was always going to come with the pressure they were applying, but we stuck to our guns, stuck to our gameplan and we got the result.
"It puts us in a great position, we just need to get it right during the training sessions and get the confidence still going through."