Ulster request to move Cup clash from Easter Sunday turned down
Last updated on .From the section Rugby Union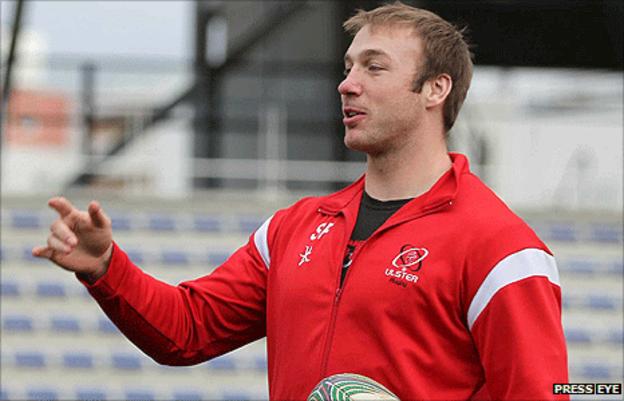 Heineken Cup organisers have turned down Ulster's request that their quarter-final with Munster should not be played on Easter Sunday.
Ulster asked the European Rugby Cup (ERC) that the game should not be played on Christianity's most important date.
However, the request was turned down.
Ulster have emphasised that the 8 April date is "not an issue" for the team's players despite the religious convictions of a number of the squad.
The Ulster Branch of the Irish Rugby Football Union also made the request in the knowledge that some fans would also have reservations about attending the game on Easter Sunday.
"We did ask the ERC to consider not making us play on a Sunday but ultimately it is their decision and the decision of the broadcasters. There is not an awful lot we can do about it," Ulster press officer Lyndsey Irwin told the Irish Times.
Despite the ERC's decision, the Ulster official said she was confident that the province's full 6,000 ticket allocation would be taken up.