Plymouth Albion coach Nat Saumi unsure if he will stay
Last updated on .From the section Rugby Union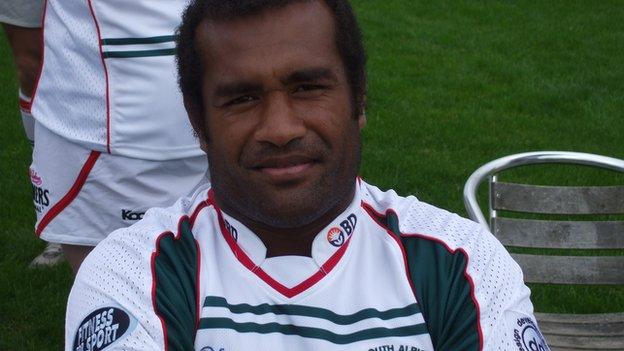 Plymouth Albion head coach Nat Saumi says he is unsure whether or not he will take up an offer to coach the Championship club next season.
He is the third man to coach Albion this season after Graham Dawe was sacked in November.
"Nothing has been confirmed, they asked me but I haven't said yes," he said.
He has been offered the job for next season by Albion's board.
But Saumi says he wants to be with his family in his native Fiji, and also revealed that he had to turn down the chance to interview for the vacant role as boss of the Fijian national team because of the off-field turmoil at Albion.
"After all the things that happened here there was no-one here to look after the players so I lost out on the interview," he told BBC Radio Devon.
"Now I try to go home because of my kids, they're growing up and I want to be with them.
"They are happy for me to stay for another season but the thing is it depends with what package the board comes up with the we'll go from there.
"But I have to be with my family, if they can come over and spend time with me then it'll be smooth sailing and I can stay here."