Ulster coach Brian McLaughlin clarifies academy move
Last updated on .From the section Rugby Union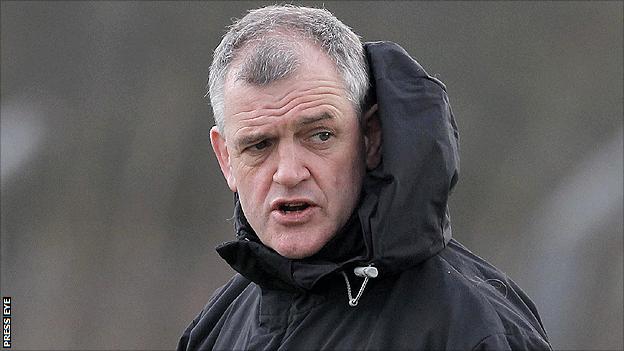 Ulster coach Brian McLaughlin has moved to clarify his position over his move to a role with the province's academy.
McLaughlin issued a media statement on Wednesday, just 24 hours after saying he was disappointed to be losing the job as coach of the senior team.
"I will be taking on a senior coaching role with the Ulster Academy," he said.
"It is an important role which I take seriously and one to which I will bring extensive experience. It indicates our investment in our future players."
McLaughlin said his statement, published on the Ulster Rugby website, was intended to clarify his position and he apologised for any misunderstanding.
He said he secured a permanent contract with Ulster Rugby in 2011, at the time his role as head coach was extended for a year.
McLaughlin said that gave him job security, allowing him to leave his teaching job with a Belfast school.
At Tuesday's often awkward media conference, McLaughlin made it clear he was disappointed at being replaced as senior team boss, and described his switch to the academy as a sideways move.
Ulster Director of Rugby David Humphreys paid tribute to McLaughlin's achievements in his two-and-a-half years as coach, and stressed the importance of the academy role.