Six Nations: Jeremy Guscott's Italy v England analysis

By Jeremy Guscott
Rugby union analyst, BBC Sport
Last updated on .From the section Rugby Union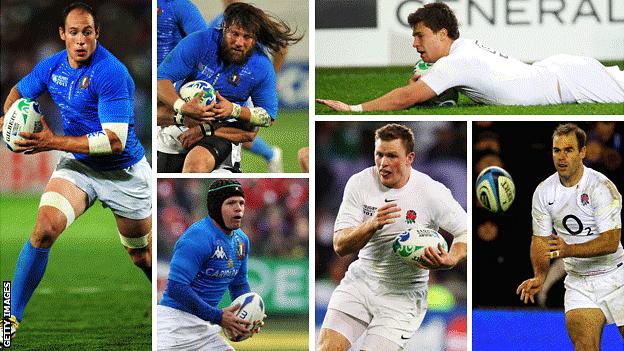 England travel to Rome on Saturday to face Italy in the first Six Nations match to be held at the Stadio Olimpico.
With a capacity of 72,000, it holds twice as many fans as the Azzurri's former home at the Stadio Flaminio, so there should be quite an atmosphere.
But don't expect too many fireworks from England on the field - the days of England beating Italy by 50 points in Rome were long ago in the Clive Woodward era.
I'd just like to see a more balanced performance than the one they produced against Scotland. If they can produce as good a performance offensively as they produced defensively in Edinburgh, it would definitely be a step in the right direction.
Would you have picked a different team?
I'm not surprised interim boss Stuart Lancaster has decided to name the same XV, but I would have changed one player for the Italy game, scrum-half Ben Youngs.
As good a player as Youngs is and is going to be - and I've been one of his biggest supporters since he got capped - I don't think he's in a rich vein of form.
I think it would have done him good to sit on the bench, take the knock and understand that he needs to play better, but he's got ability and can turn it around, and that's probably why Lancaster's sticking with him.
Plus, despite only being 22, he's also one of the more experienced guys in the team now!
He's just not as perky and as bubbly as he was before. Remember that try against Australia Sydney in 2010 - that's the real Ben Youngs.
I'd like to have seen Northampton scrum-half Lee Dickson given a start because he could up the tempo for England.
He does what every good nine should do - get to the breakdown and get the ball away quickly.
What positives will England take from their battling win in Edinburgh?
The whole team defended well on Saturday - they certainly made enough tackles (238 by England's stats).
It's not your preferred route to victory but if it wins you games then yeah, you're happy.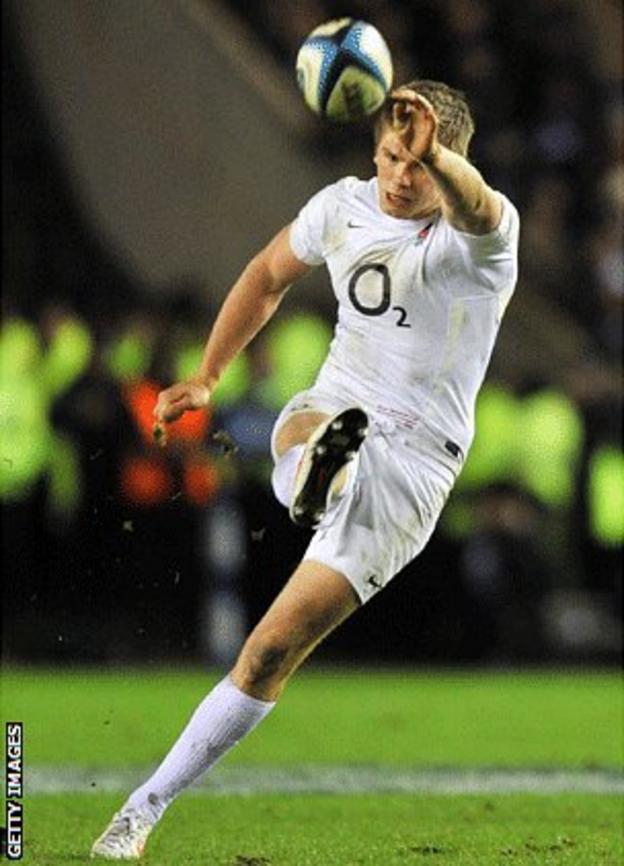 It is also a positive that a new, very inexperienced team went to a hard place to win, a place where England have struggled in their past three visits, and came away with the victory.
Inside centre Owen Farrell kicked an important penalty in a pressure situation and, at the age of 20, that's another plus.
Nobody stood out as having a particularly bad game. People pointed the finger at Phil Dowson but, from memory, he dropped one restart.
The number eight is one of those players who helps knit a team together and might not always be appreciated by the fans as much as his own team-mates.
It's like Richard Hill - he got 50 caps before people realised he was a brilliant player. I'm not saying Dowson is in the same class as Hill, but both do that unseen graft that can be overlooked.
One huge positive for England was that counter-attack from their own 22 after 50 minutes, which ended with David Denton tackling David Strettle from Charlie Hodgson's cross-kick, because it showed there is attacking potential in this team.
It's seeing the opportunity and executing it. The likes of Ben Foden and Chris Ashton are very spontaneous and want to attack, but in that counter-attack everyone was in tune and knew what was on.
There is definitely room for improvement, though
While in general England defended very well, there was one glaring area of weakness: their defence round the fringes of the breakdown.
We saw breaks from Jim Hamilton, Richie Gray and Ross Rennie and a side with more confidence than Scotland would have finished off at least one of those moves; the Rennie break definitely should have resulted in a try.
It's going to happen once or twice in a game but three times suggests there's an issue that needs to be addressed.
More often than not it's a couple of forwards not communicating or just being brushed off, which is fairly unsatisfactory at this level.
Defence is communication and mindset and you could put Saturday's errors down to inexperience. It was a new team coming together and they will be getting used to each other, so the defence should tighten up against Italy.
What can we expect from the hosts?
I hope Italy don't retreat to their old forward-dominated style and keep trying to play the more complete game they showed us against France.
It's not as if they've got backs that can't do anything. They've brought back Gonzalo Canale, who's a fairly direct guy, in the centres.
His partner Tommaso Benvenuti is a good youngster and full-back Andrea Masi was voted player of the tournament last year, no doubt helped by that crucial try in their win against France.
They've got the talent; they've just not got the belief. A lot of their players play for Treviso, who are doing well in the Pro12 and play a pretty fluid style, so they can do it - they've just got to get used to doing it at international level.
Against France they were playing side to side and made it easy for the French defence. They need to find more punch up the middle before trying to go wide, and that needs players running at pace and running from deep. Pace and momentum create quick ball.
Who will be the key men for Italy in Rome?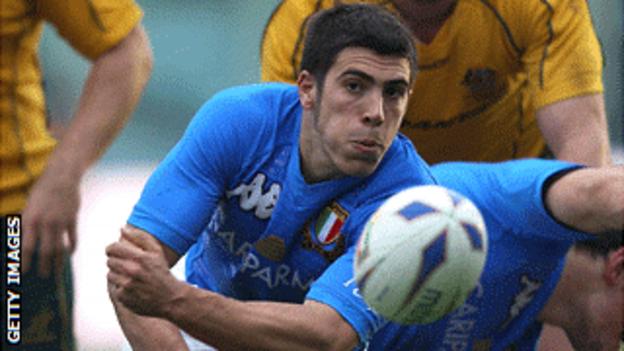 Italy have some real class up front with the likes of tight-head prop Martin Castrogiovanni and number eight Sergio Parisse, but their key men at the weekend will be the unheralded half-back partnership of Kris Burton and Edoardo Gori.
They are the missing link, literally so because they can go missing. You need a boss at 10 but Burton hasn't been that for them yet - his nine points on Saturday were the first he had scored for Italy since his debut way back in 2007.
The Italian pack can hold their own against anybody in the set-piece. It's clear that their problems lie in the backs and the simple fact is they have to be more penetrative and more creative.
I believe they've got the players to do it; they've just got to believe it.
And who will be England's central figure?
I'd like to see Ashton get on the end of a couple of passes. I'd like to see him go looking for the ball and pop up on the shoulder of the England midfielders or the ball-carrying forwards.
England need to be more intuitive to the degree they were during that counter-attack against Scotland, when everyone seemed to be on the same page.
I want to see more of that, and Ashton getting on the end of moves would be a sign of real improvement.
So what's going to happen then?
The English scrum didn't creak against Scotland but I would have thought Castro and his boys fancy their chances there.
I think in the line-out England have too many options to be troubled, providing Dylan Hartley can hit his jumpers.
I've talked about wanting England to play a more expansive game, but it's not something you do willy nilly away to Italy.
If I was England I would play territory and pressure.
If England play basic, simple rugby - get the set-piece right, hit the ball up with hard, direct running and have Hodgson and Farrell kick well for territory - I think they will win by about eight points.
Watch on BBC TV, HD, Red Button and online from 1530 GMT; Listen to full commentary on 5 Live Sports Extra, second half also on BBC Radio 5 Live; text commentary on BBC Sport website and mobiles.