Redruth insist financial future secure after pay delay
Last updated on .From the section Rugby Union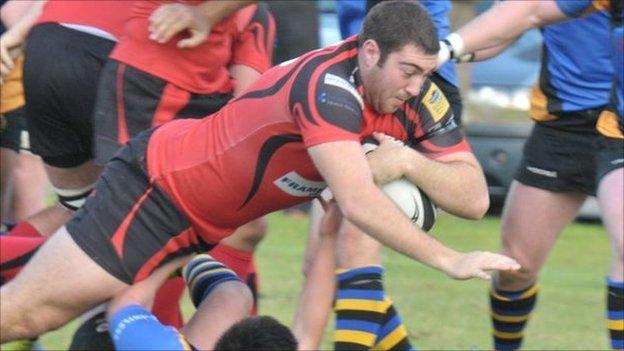 Redruth secretary Roger Watson has admitted the club's financial affairs are 'very, very difficult' but insists the future is secure.
Watson confirmed the players had not yet received pay from January, but said they would do by Friday.
"We've brought in a bit of money but finances are very tight," Watson told BBC Radio Cornwall.
"The January payment is still outstanding but the intention is that we will sort that out in the week."
He said Saturday's loss at home to Richmond in front of a crowd of 765 should have generated enough money to cover the overdue payments.
"We intend to have a chat with the players on Tuesday night to put them in the picture about the situation at the club.
"With the cash from the game we should be able to sort that out and move forward from there.
"These boys have got the club's interests very much at heart, they're doing it for each other and David (Pernberthy, Director of Rugby)."
Despite the cash-flow problem, Watson was adamant the club's financial position would improve.
"Looking forward to next season, although it will still be difficult, our financial situation will be considerably easier than it is now," he said.