Josh Lord ban extended to 18 weeks after failed appeal
Last updated on .From the section Rugby Union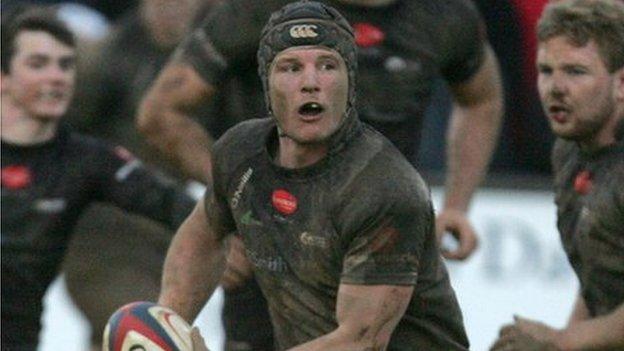 Launceston flanker Josh Lord's 10-week ban for eye gouging has been increased to 18 weeks after his appeal was rejected by the RFU on Monday.
The initial censure related to an incident during the clash with Hertford RFC on November 26 of last year.
Launceston chairman Anthony Chudleigh said he was 'obviously disappointed' with the result of the appeal.
Lord, who played in Saturday's 18-0 win over Dings, will now be unavailable until May 21.