Redruth secretary Roger Watson says players have now been paid
Last updated on .From the section Rugby Union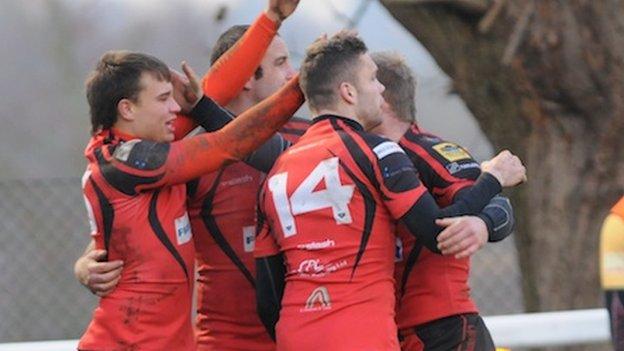 Redruth's players have been paid their outstanding wages from January, club secretary Roger Watson has confirmed.
Watson also revealed that the majority of club debts have now been paid off after some "stringent cuts".
"We held a meeting on Tuesday to give the squad their January money," Watson told BBC Radio Cornwall.
"We had a large list of people we owed money to which we have now virtually cleared using this year's income. Next year we will be in healthier shape."
Watson revealed that some club members have lost their jobs as part of the financial overhaul.
"We made very stringent cuts through the clubhouse; some people have lost their jobs on the catering side and on the bar side," he said.
"These are steps that we had to take to ensure the future of the club. Nobody likes doing those sort of things, but it has been a tough year.
"We can see the light at the end of the tunnel now and once we get through this year and the income comes in for next year we will have it to spend rather than to pay off debts."
The secretary also promised the players that a structure has been agreed to guarantee future wages.
"We assured them that we have got pledges in place from various benefactors to ensure that they will be paid until the end of the season," he added.