Launceston defend Josh Lord after ban is increased
Last updated on .From the section Rugby Union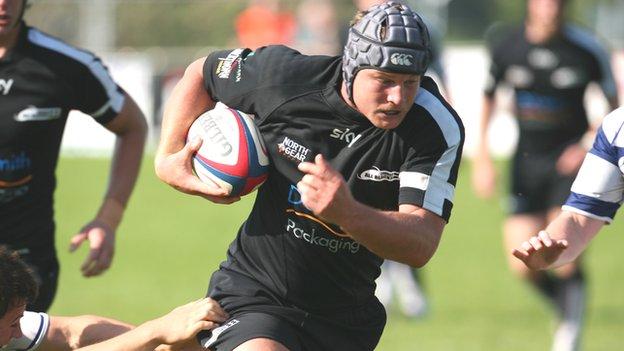 Launceston have reiterated their defence of Josh Lord after his appeal against an eye-gouge charge was rejected by the Rugby Football Union.
An RFU panel extended Lord's initial 10-week ban by a further eight weeks at a hearing on Monday.
A club statement read: "We do not believe that Josh is a dirty player.
"We believed that any contact with the eyes was minimal and accidental. We are therefore very disappointed that the appeal panel saw things differently."
However, Launceston also highlighted their desire to move on, adding: "This is rugby and when the officials give their final verdict you have to accept it and walk away, no matter how much you might disagree with it.
"For Josh, this is now the end of his season and he will be missing the county championship as well. He is a great player having a fine season and we are sure he will bounce back better than ever."